Advisor News Insight
AFRs | FACTS | WEBSITE | RECOMMENDED | TOOLS | REQUIREMENTS | BEST CE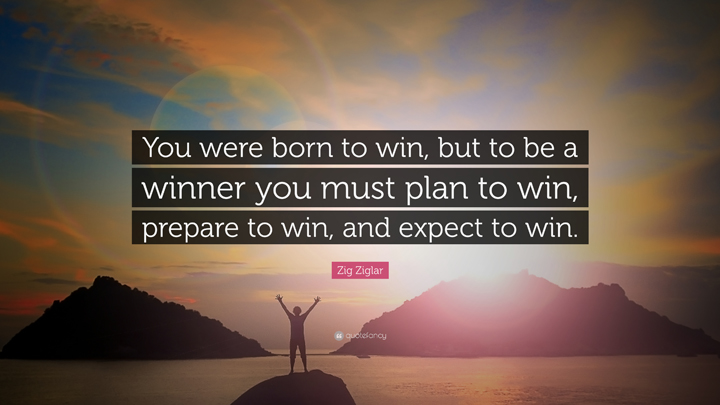 INDUSTRY NEWS
Annuity Planning
SECURE Act May Boost Annuities. Are Advisors Ready?
This article was written by Donald Jay Korn, Contributing Writer for Financial Planning in New York.
---
The SECURE Act's 10-year limit on tax deferral by retirement account beneficiaries has attracted advisors' attention, but that far-reaching law also includes three annuity-related provisions — ones which make it likely that annuities will become more prevalent in company plans.
The Case for Replacing Some Bonds With Annuities
This article was written by Neal Templin, Freelance Writer at The Wall Street Journal.
---
If you want to maximize how much you can safely spend in retirement, some economists say, sell some of your bonds and buy lifetime income annuities. The most efficient portfolio for retirees consists of stocks and income annuities, says Wade Pfau, a professor of retirement income at the American College of Financial Services. The annuities provide dependable income, while the stocks provide growth, cover unexpected expenses and help leave a legacy for heirs.
Top ↑
Financial Planning
Sixth Annual Advisor Authority Study Reveals Pandemic and Presidential Elections Driving Volatility and Demand for Protection Solutions
Infographic distributed by Nationwide Retirement Institute®.
---
Nearly two-thirds of investors (61%) and more than two-thirds of advisors and financial professionals (68%) anticipate market volatility will increase over the next 12 months. They also agree that the COVID-19 pandemic and presidential elections are among the top three factors driving volatility and negatively impacting portfolios. As a result, investors, advisors and financial professionals are recalibrating their financial outlook, and their optimism continues to decline for a second year in a row, while their concerns are on the rise. These are among the findings from Nationwide's sixth annual Advisor Authority study, powered by the Nationwide Retirement Institute®, reflecting the responses of more than 2,500 advisors, financial professionals and individual investors.
Top ↑
Life Insurance Planning
Effective Last Month! Congress' Gift to Life Insurance
This article was written by Charlie Gipple, CLU, ChFC owner of CG Financial Group.
---
The roughly 5,500 page, $2.3 trillion "Consolidated Appropriations Act of 2021" that was signed into law on December 27 had much more in it than $600 stimulus checks to say the least. One area that you would be interested in is revisions to Section 7702 of the Internal Revenue Code. Effective January 1, 2021, policies can be funded at higher levels than before, depending on the client's age. In some cases we are talking about seven-pay levels that are over two times higher, per dollar of death benefit, than before.
Top ↑
Retirement Planning
A Better Approach to the 4% Rule for Clients' Retirement
This article was written by Vijay Khetarpal, President and CEO of Integrity Financial Group.
---
I contend that unlike the accumulation phase of life when clients and advisors are more focused on the total amount of assets, in the distribution phase — retirement — advisors must help clients recognize and focus instead on the amount of income needed in golden years.
Biden's DOL to Implement Trump Fiduciary Rule
This article was written by John Sullivan, Editor-In-Chief at 401k Specialist.
---
The Department of Labor announced that it will allow a Trump-era exemption for investment advice fiduciaries to move forward. The exemption, "Improving Investment Advice for Worker & Retirees," grants certain forms of compensation for fiduciary advice and will go into effect as scheduled on Feb. 16.
Prohibited Transaction Exemption 2020-02, Improving Investment Advice for Workers & Retirees
---
The Department of Labor's (DOL) Employee Benefits Security Administration has confirmed that the Trump administration's "Improving Investment Advice for Worker & Retirees" Prohibited Transaction Exemption for investment advice fiduciaries will go into effect as scheduled on Feb. 16, 2021.
SECURE Act 2.0: Key Provisions Affecting Retirement Plans
This article was written by Fred Reish, Partner, Bruce L. Ashton, Senior Counsel and Stephen M. Pennartz, Associate of Faegre Drinker Biddle & Reath LLP.
---
Late last year, House Ways and Means Committee Chairman Richard E. Neal (D-MA) and Ranking Member Kevin Brady (R-TX) introduced the Securing a Strong Retirement Act of 2020 (SECURE 2.0), a bipartisan legislative proposal that includes changes designed to encourage plan adoption, promote retirement savings, and fix certain plan administration problems. As retirement income issues gain an expanding focus, we think it is important for broker-dealers, RIAs and their advisors to understand changes that could impact their clients. In this post, we comment on a number of the key provisions.
Warren-Nadler Consumer Bankruptcy Reform Act Portends Biggest Changes To Bankruptcy Code Since 2005
---
Senator Elizabeth Warren and House Judiciary Committee Chairman Jerrold Nadler have introduced the Consumer Bankruptcy Reform Act (CBRA) of 2020 which portends to be the biggest change to the U.S. Bankruptcy Code since the Bankruptcy Abuse Prevent and Consumer Protection Act of 2005.
Top ↑
Tax Planning
The Distribution of Household Income
---
There's been a lot written in recent years about economic inequality—about the disproportionate neo-Gilded Age wealth of the "top 1%" as well as the top-heavy tax burden and the bottom-heavy government means-tested transfer payments to the poor. This month, the Congressional Budget Office (CBO) offered a report, "The Distribution of Household Income, 2017," based on the most recent complete data from tax returns. It showed changes in the division of income among Americans and in sources of income over the 39 years from 1979 to 2017.
Top ↑
Practice Management
New Rules Coming on Brokers and Other Financial Representatives Being Named as a Fiduciary or a Beneficiary
---
New FINRA Rule 3241 becomes effective on February 15, 2021 that generally requires review and approval of such circumstances by member firms so as to avoid conflicts of interest.
Top ↑
ASSUMED FEDERAL RATES (AFRs)
§7520 Rate for March is: 0.8%
Break down: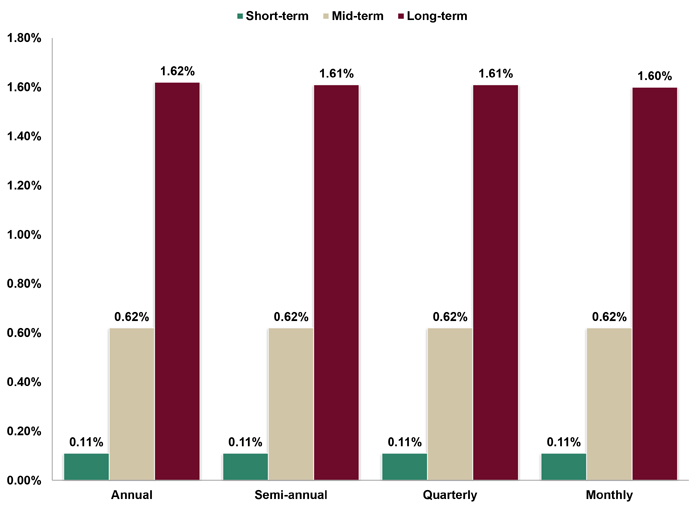 Top ↑
FINANCIAL FACTS OF THE MONTH
Bull Run
Source: BTN Research
---
In the nearly 11 months since bottoming on 3/23/20, the S&P 500 has gained +77.4% (total return) through last Friday 2/19/21. The S&P 500 consists of 500 stocks chosen for market size, liquidity and industry group representation. It is a market.
Invest for Three Years
Source: BTN Research
---
Since 1926, 84% of the rolling 3-year periods for the S&P 500 index (i.e., the 93 separate 3-years beginning 1926-28, then 1927-29, . . . 2018-20) have produced a positive return.
Jobless
Source: U.S. Department of Labor
---
The lowest (3.5%) and the highest (14.7%) unemployment rates in the United States in the last 50 years (since 1970) both occurred in 2020, and they took place just 2 months apart.
Top ↑
Now What Do I Do?
Source: Total Jobs Group Ltd.
---
82% of 2020 college graduates did not have a full-time job in place on the day they graduated last year.
Stock Market
Source: BTN Research
---
The median annual return of the stock market over the last 45 years (1976-2020) was a gain of +15.8% (total return). The stock market has produced a positive total return gain in 37 of the last 45 years, i.e., 82% of the time.
The Index to Follow
Source: Standard & Poor's Financial Services LLC.
---
The S&P 500 stock index, worth $33.4 trillion as of 12/31/20, represents 81% of the $41.2 trillion market capitalization of all US stocks.
The Work-World has Changed Forever
Source: Global Workplace Analytics
---
80% of 1,388 American workers surveyed in June and July 2020 say they would prefer to work at least 3 days a week from home after the pandemic is brought under control.
Up/Down
Source: BTN Research
---
The S&P 500 has been up 40 of the last 50 years, i.e., 1971-2020, gaining an average of +10.9% per year (total return). The index had an average annual gain of +18.4% (total return) during the 40 "up years" while losing an average of 14.8% per year (total return) during the 10 "down years."
Top ↑
ADVISOR TOOLS
2021 Federal Income Tax Guide
Our Tax Guide contains tax information such as:
Individual income tax rates
Estates and trusts tax rates
Roth IRA contribution limits and much more...
Download the Tax Guide below:
2021 Social Security & Medicare Reference Guide
Our Reference Guide contains information such as:
Social Security income limits
Medicare Parts A-D deductibles and premiums
Medicare surtaxes and much more...
Download the Reference Guide below:
Financial / Insurance Calculators & Websites
An extensive list of online calculators and informational websites.
Top ↑
REQUIREMENT UPDATES
View updates by state, CE requirements and more by clicking on the link below.
Top ↑
BEST CE
BEST Online CE Courses
At BEST we provide you with a lot of CE credit. Courses are cost-effective, updated annually and nationally approved for state insurance and professional designation credits (CFP / CIMA / CPWA / RMA). Our CE courses are specifically designed for quick completion and include:
Self-paced courses
Unlimited retakes of review questions and final examinations
Instant grading
Course material accessible for up to six (6) months from date of purchase
Excellent customer support team
BEST Virtual Super CE Events
We provide advisors with:
Study material, a 1.5 hour live webinar (review of study material) and a 50-question electronic exam (amount of questions vary by state)
Maximum amount of State Insurance CE credit (varies by state)
10 CE credit hours of CFP
5 CE credit hours of CIMA/CPWA/RMA

Cost is $54.95 per event plus state insurance filing fees when applicable
If you are unable to attend the live webinar, you may view a recording of the webinar
or credit may be transferred to the next available live webinar. (NOTE: A $20.00 cancellation fee will apply for all refunds requested.)
Additional $10.00 fee per certificate for CFP/CIMA/CPWA/RMA and other professional designations up to $20.00 total.
CFP/CIMA/CPWA/RMA Ethics CE 2-Hour Live Webinar
"Ethics CE: CFP Board's Revised Code and Standards:
Ethics for CFP Professionals"
(CFP Course#: 277681 | CIMA/CPWA/RMA Course#: 21BEST011)
Earn two (2) credit hours of CFP/CIMA/CPWA/RMA Ethics CE with NO EXAM!
("Investments & Wealth Institute® has accepted this CFP Ethics webinar for 2 hours of CE credit towards the CIMA®, CPWA® and RMA® certifications.")
WEBINAR DOES NOT INCLUDE STATE INSURANCE CREDIT!
*PAYMENT OPTIONS:
CFP ONLY license: $49.00
CIMA / CPWA / RMA ONLY license: $49.00
CFP AND CIMA / CPWA / RMA licenses: $49.00 plus an additional fee of $25.00
NOTE: Attendees MUST participate in all exercises and polling questions during the webinar. Credit received for attendee time logged and participation, NO EXAM at end of webinar. (A $10.00 cancellation fee will apply for all refunds requested.)
Self-Study CE Course List
As a top-notch continuing education provider we:
Deliver CE to financial and insurance advisors
Offer up‑to‑date and industry pertinent CE courses that maximize credits
Provide ClearCert certified long-term care and annuity training CE courses
Supply CE courses that are approved in all 50 states and the
District of Columbia
Top ↑
DISCLAIMER
Reproductions of our Advisor News Insight newsletter are prohibited unless you have received prior authorization from Broker Educational Sales & Training, Inc. (BEST), but you are free to email this copy (in its entirety) to colleagues.
This newsletter may not be posted to any website without written consent.
This newsletter is a digest of information published by a variety of web-based sources and is published as a service to our users. BEST is not the author of the material unless specifically noted.
Articles are copyrighted to their publishers. All links were tested before this newsletter was emailed to ensure that they are still functional, but publishers move and/or delete articles. Therefore, we cannot guarantee that the links provided will remain operational.
BEST does not endorse and disclaims any and all responsibility or liability for the accuracy, content, completeness, legality, or reliability of the material linked to in this newsletter. Reliance on this material should only be undertaken after an independent review of its accuracy, completeness, efficacy, and timeliness. Opinions expressed are those of the author of the article and do not necessarily reflect the positions of BEST.
THIS NEWSLETTER IS PROVIDED FOR
INFORMATIONAL PURPOSES ONLY AND DOES NOT
CONSTITUTE INVESTMENT, TAX, ACCOUNTING OR LEGAL ADVICE.
Top ↑
BEST INFORMATION
© 1986 - 2021 Broker Educational Sales & Training, Inc. All Rights Reserved.

7137 Congress Street, New Port Richey, FL 34653

Hours of Operation: Monday - Friday, 8:30AM to 5:00PM Eastern Time
Top ↑
SERVICES
UNSUBSCRIBE* | ABOUT BEST | CONTACT US | PRIVACY POLICY | REFUND POLICY
*Unsubscribing? Please allow one (1) business days for removal.
Ensure newsletter delivery to your inbox by adding newsletter-owner@best-ce.com to your address book.
Top ↑