Advisor News Insight
EVENTS | NEWS | AFRs | FACTS | TOOLS

REQUIREMENTS | FEATURED | B.E.S.T. CE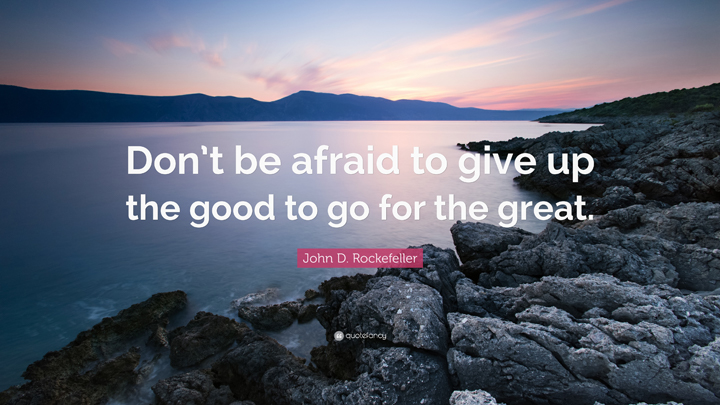 B.E.S.T. UPCOMING CE PROGRAMS
Virtual Super CE Event
Date: Thursday, May 26, 2022
Time: 3:00pm - 4:30pm Eastern Time
Live Webinar Presentation: Wealth Transfer Planning
Self-Study Course: Estate Planning
Earn up to the maximum amount of CE credit hours of state insurance (amount of credit hours varies by state). CFP® and IWI® (CIMA® / CPWA® / RMA®) professionals may earn 10 CFP® and / or 5 IWI® CE credit hours. This monthly program includes a live webinar presentation, a self-study course and an online examination.
2-Hour CFP® / IWI® Ethics CE Webinar
Date / Time: Wednesday, May 18, 2022 / 2:00pm - 4:00pm Eastern Time
Earn 2 CE credit hours of CFP® and IWI® Ethics with NO EXAM! (no state insurance credit)
INDUSTRY NEWS
Annuity Planning
Portfolio Income Insurance: Understanding the Benefits of a Contingent Deferred Annuity
Michael Finke, PhD, is Professor of Wealth Management, Director for the Granum Center for Financial Security, and the Frank M. Engle Distinguished Chair in Economic Security at The American College of Financial Services.
---
Dr. Finke, the Frank M. Engle Chair of Economic Security at The American College of Financial Services, examines a novel, pure insurance solution for designing reliable retirement spending plans for individual investors, and the various potential benefits. The solution in question, a Contingent Deferred Annuity ("CDA"), unbundles insurance protections from underlying investments enabling Registered Investment Advisors (RIAs) to wrap client brokerage accounts, IRAs, or Roth IRAs with portfolio income insurance.
Wisconsin The Latest State To Adopt New Annuity Sales Regs
Targeted News Service (Press Releases)
---
Legislation signed into law by Wisconsin Governor Tony Evers greatly enhances protections for consumers seeking lifetime income from annuities. Wisconsin is the 23rd state that as part of a nationwide, bipartisan effort has adopted measures implementing the' best interest of consumer enhancements' in the National Association of Insurance Commissioners (NAIC).
Business Planning
Introduction to U.S. Economy: The Business Cycle and Growth
Congressional Research Services
---
This In Focus from the Congressional Research Services (updated January 13, 2022), discusses the business cycle, how recessions are determined, and potential causes and effects of these fluctuations in the economy.
Estate Planning
8th Annual Non-Grantor Trust State Income Tax Chart
Steven J. Oshins, Esq., AEP (Distinguished) is a member of the Law Offices of Oshins & Associates, LLC.
---
The 8th Annual Non-Grantor Trust State Income Tax Chart was recently updated to take into consideration changes from the past year. Advisors should be taking advantage of the opportunity to avoid the tax drag inherent in many trusts that accumulate income that is subject to state income tax even if not sourced to that state. In fact, it is somewhat shocking that this concept isn't the most talked about concept among the financial planners whose assets under management are ratably affected by this tax drag.
IRA Planning
Best Interest Standard of Care for Advisors #87: Specific Reasons for Rollover Recommendations That Won't Work (Part 1)
C. Frederick Reish is a partner in Faegre Drinker's Benefits & Executive Compensation practice group
---
These articles focus on the requirement in PTE 2020-02 that financial institutions and investment professionals provide participants with the "specific reasons" why a rollover recommendation is in the best interest of the participant.
Best Interest Standard of Care for Advisors #88: Specific Reasons for Rollover Recommendations That Won't Work (Part 2)
C. Frederick Reish is a partner in Faegre Drinker's Benefits & Executive Compensation practice group
---
These articles focus on the requirement in PTE 2020-02 that financial institutions and investment professionals provide participants with the "specific reasons" why a rollover recommendation is in the best interest of the participant.
Pew Survey Explores Consumer Trend to Roll Over Workplace Savings Into IRA Plans
---
The survey asked participants a series of questions about whom they had consulted in deciding what to do with their retirement savings and how they planned to handle their savings (in the case of those still working), or what they had done with their savings (in the case of retirees).
Medicare Planning
The two kinds of Medicare Special Enrolment Periods
---
There are actually two kinds of Medicare Special Enrollment Periods. A Medicare Special Enrollment Period allows you to switch plans or sign up for Medicare outside of the standard Medicare enrollment periods.
Retirement Planning
Buck Up, Boomers. You're Still Better Off Than Your Parents.
Allison Schrager, Bloomberg Opinion columnist.
---
There has never been a generation in better shape for retirement, even with soaring inflation and volatile markets.
This is a hard time to retire. The market is down 7% from last year and the rate of inflation has risen to 8.5%. Both are brutal to your bottom line when you're on a fixed income. But buck up! As bad as things seem, odds are you are in better shape than your parents or grandparents were. And if they got through retirement comfortably, so will you.
J.P. Morgan Retirement Insights: Guide to Retirement 2022
---
Updated annually, the award-winning* Guide to Retirement provides an effective framework for supporting your retirement planning conversations with clients. It includes charts and graphs to help you explain complex topics in a clear and concise manner. A description and audio commentary are available for every slide.
Reverse Mortgage May Not Be A Last Resort Any Longer
Susan B. Garland, former Editor of Kiplinger's Retirement Report
---
Until recently, it was conventional wisdom that a reverse mortgage was a last-resort option for the oldest homeowners who desperately needed cash. But a growing number of researchers say these loans could be a good option for people earlier in their retirement like [those] who are not needy at all. The article offers the basics about reverse mortgages and offers some insights into the thinking about greater utility of reverse mortgages. The article discusses downsides for folks to consider as well.
Using Retirement Account Features for Short-Term Savings
Congressional Research Services
---
A report from the Congressional Research Service describes how defined contribution plans can be used to help employees build emergency savings. It notes there are two current features of retirement plans that could be used as a platform for short-term savings: deemed Roth individual retirement accounts and after-tax accounts in qualified DC plans. The proposals discussing these features note that modifications regarding withdrawal frequency or account balance restrictions might be necessary.
Roth IRA Planning
Backdoor Roth IRA Conversions: Beware the Pro Rata Rule
Ginger Szala, Executive Managing Editor of Investment Advisor magazine
---
Despite the unknown future of backdoor Roth IRAs, they remain a viable instrument in an advisor's toolkit. We asked advisors what they saw as the main dangers of backdoor Roths, and the consensus was clear: misunderstanding the pro rata rule.
The pro rata rule stipulates how the Internal Revenue Service will treat pretax and after-tax contributions when the client does a Roth conversion.
Social Security Planning
Everything You Need to Know About Social Security's Retirement Earnings Test
Joe Elsasser, Founder and President of Covisum®
---
If you have clients making Social Security claiming decisions, you've likely heard them lament their belief that they can't claim because they "make too much." The root of the complaint is the retirement earnings test, which limits the amount of work-related income a person can have and still claim benefits before reaching full retirement age.
Social Security Administration (SSA) to Resume In-Person Services at Local Social Security Offices
---
SSA announced that local Social Security offices will restore in-person services, including for people without an appointment, on April 7, 2022.
Social Security Spousal Benefits Options
Mary Beth Franklin, Contributing Editor at Investment News
---
How to switch from receiving Social Security benefits as a spouse based on his wife's earnings record to his own maximum retirement Social Security benefits when he turns 70.
Practice Management
Trust in Financial Services Firms Highest in Over a Decade
Ted Godbout, Writer/Editor at American Retirement Association
---
Consumer trust in saving, investing and advice relationships is at its highest level since 2010, according to a new report by Hearts & Wallets. Nearly half (47%) of surveyed customers report high trust (item 2 on a 10-point scale) for both primary and secondary relationships, up over 10 percentage points from 2010, the firm reports.
ASSUMED FEDERAL RATES (AFRs)
§7520 Rate for May is: 3.0%
Break down: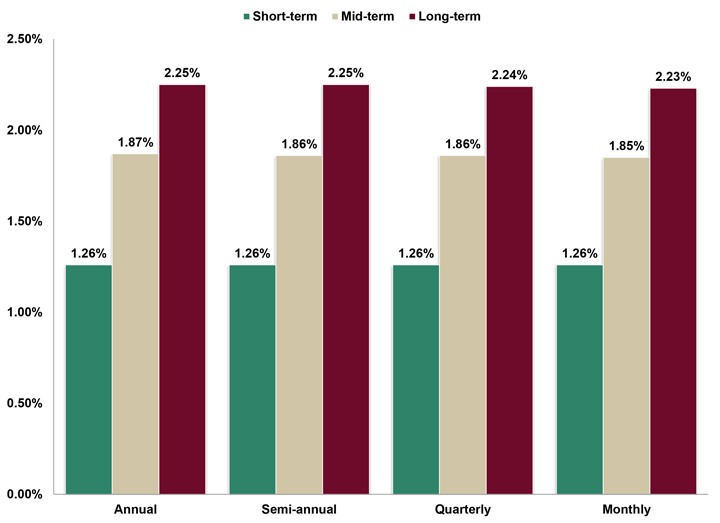 FINANCIAL FACTS OF THE MONTH
Brand New Homes
Source: U.S. Census Bureau
The median sales price of a new home sold in the USA in January 2022 was $423,300, an all-time record high both on a nominal basis and on an inflation-adjusted basis.
Credit Technology
Source: U.S. Department of Labor (DOL)
An average American worker has increased his/her productivity by +52% in the last 22 years, i.e., an average worker can complete in 1 hour, 58 minutes as of 12/31/2021 the same amount of work that it took him/her 3 hours to finish as of 12/31/1999.
Fewer Babies
Source: Centers for Disease Control and Prevention (CDC)
The United States had 3.611 million births in 2020, a total that is projected to fall by 300,000 to 3.3 million when the final 2021 birth total is reported. US births were 3.96 million in 2011.
Head Shaker
Source: The White House
The White House forecasted on 3/28/2022 that our national debt will reach $44.8 trillion as of 9/30/2032 (i.e., 10 ½ years down the road), up from $30.3 trillion as of 3/30/2022.
I'm Going Elsewhere
Source: DOL
47.4 million Americans quit their full-time jobs in 2021, the highest annual number recorded in the United States based on data tracked since 2001.
Less Thank What You Think
Source: Federal Housing Finance Agency (FHFA)
The average single family home in the United States has appreciated just +4.7% per year over the 25 years from 12/31/1996 to 12/31/2021.
Need Rain
Source: U.S. Bureau of Reclamation
The water level at Lake Powell dropped to 3,523.13 feet on Thursday 3/31/2022, its lowest level ever. Lake Powell supplies water to Arizona, Nevada and California.
Stock and Inflation
Source: BTN Research
During the 16 highest inflation years over the last 100 years, i.e., 1922-2021, the S&P 500 has been "up" 8 years and "down" 8 years. The index's average return for all 16 years is a gain of +3.9% per year (total return). The "Consumer Price Index" was used as the inflation benchmark.
Way Up
Source: The White House
Per President Biden's 3/28/2022 budget projection, Social Security outlays will increase by +79% over the next 10 years, Medicare outlays will rise +118% and interest costs will rise +213%.
Workers Need a Plan
Source: Georgetown University Center for Retirement Initiatives
10 US states have enacted legislation that provide "Auto-IRA" pre-tax retirement accounts for private sector workers who are employed by businesses that do not provide a pretax retirement plan option. The 10 states are California, Colorado, Connecticut, Illinois, Maine, Maryland, New Jersey, New York, Oregon and Virginia.
ADVISOR TOOLS
2022 Federal Income Tax Guide
Our Tax Guide contains tax information such as:
Individual income tax rates
Estates and trusts tax rates
Roth IRA contribution limits and much more...
Download the Tax Guide below:
2022 Social Security & Medicare Reference Guide
Our Reference Guide contains information such as:
Social Security income limits
Medicare Parts A-D deductibles and premiums
Medicare surtaxes and much more...
Download the Reference Guide below:
Financial / Insurance Calculators & Websites
An extensive list of online calculators and informational websites.
REQUIREMENT UPDATES
State Updates
View updates by state, CE requirements and more by clicking on the link below.
FEATURED COURSE
The Advisor's Guide to IRAs
According to the Investment Company Institute (ICI), as of the fourth quarter of 2019, IRAs have become the #1 retirement asset with $11.2 trillion of the overall $32.3 trillion in retirement savings (34%). For many Advisors, IRAs have become a major asset in their book of business. It is your fiduciary responsibility to become an IRA expert.

In order to assist you in becoming an IRA expert, this course has been developed to provide you with the most up-to-date information to assist your clients in contributing to an IRA, rolling over funds to an IRA, managing the IRA, and distributing IRA assets, as required by various sections in the Internal Revenue Code.
B.E.S.T. CE PROGRAMS
Online CE Courses
At B.E.S.T. we provide you with a lot of CE credit. Courses are cost-effective, updated annually and nationally approved for state insurance and professional designation credits (CFP® & IWI®). Our CE courses are specifically designed for quick completion and include:
Self-paced courses
Unlimited retakes of review questions and final examinations
Instant grading
Course material accessible for up to six (6) months from date of purchase
Excellent customer support team
Virtual Super CE Events
We provide advisors with:
Study material, a 1.5 hour live webinar (review of study material) and a 50-question electronic exam (amount of questions vary by state)
Up to 24 CE credit hours of State Insurance CE credit (varies by state)
10 CE credit hours of CFP®
5 CE credit hours of & IWI®

Cost is $74.95 per event plus state insurance filing fees when applicable
If you are unable to attend the live webinar, you may view a recording of the webinar or credit may be transferred to the next available live webinar.
(NOTE: A $20.00 cancellation fee will apply for all refunds requested.)
Includes certificate for CFP® & IWI® and other professional designations
CFP® & IWI® Ethics CE 2-hour Live Webinar
"Ethics CE: CFP Board's Revised Code and Standards: Ethics for CFP Professionals"
(CFP® Course#: 277681 | IWI® Course#: 21BEST011)
Earn two (2) credit hours of CFP® and / or IWI® Ethics CE with NO EXAM!
("Investments & Wealth Institute® has accepted this CFP Board approved Ethics webinar for 2 hours of CE credit towards the IWI® certifications.")
WEBINAR DOES NOT INCLUDE STATE INSURANCE CREDIT!
*PAYMENT OPTIONS:
CFP® ONLY license: $49.00
IWI® ONLY license: $49.00
CFP® w/ IWI® licenses: $49.00 plus an additional fee of $25.00
NOTE: Attendees MUST participate in all exercises during the webinar. Credit received for attendee time logged and participation, NO EXAM at end of webinar. (A $10.00 cancellation fee will apply for all refunds requested.)
Self-Study CE Course List
As a top-notch continuing education provider we:
Deliver CE to financial and insurance advisors
Offer up‑to‑date and industry pertinent CE courses that maximize credits
Provide ClearCert certified long-term care and annuity training CE courses
Supply CE courses that are approved in all 50 states and the
District of Columbia
DISCLAIMER
Reproductions of our Advisor News Insight newsletter are prohibited unless you have received prior authorization from Broker Educational Sales & Training, Inc. (B.E.S.T.), but you are free to email this copy (in its entirety) to colleagues.

This newsletter may not be posted to any website without written consent.

This newsletter is a digest of information published by a variety of web-based sources and is published as a service to our users. B.E.S.T. is not the author of the material unless specifically noted.

Articles are copyrighted to their publishers. All links were tested before this newsletter was emailed to ensure that they are still functional, but publishers move and/or delete articles. Therefore, we cannot guarantee that the links provided will remain operational.

B.E.S.T. does not endorse and disclaims any and all responsibility or liability for the accuracy, content, completeness, legality, or reliability of the material linked to in this newsletter. Reliance on this material should only be undertaken after an independent review of its accuracy, completeness, efficacy, and timeliness. Opinions expressed are those of the author of the article and do not necessarily reflect the positions of B.E.S.T.
THIS NEWSLETTER IS PROVIDED FOR
INFORMATIONAL PURPOSES ONLY AND DOES NOT
CONSTITUTE INVESTMENT, TAX, ACCOUNTING OR LEGAL ADVICE.
INFORMATION
© 1986 - 2022 Broker Educational Sales & Training, Inc. All Rights Reserved.

7137 Congress Street, New Port Richey, FL 34653

Hours of Operation: Monday - Friday, 8:30AM to 5:00PM Eastern Time.
SERVICES
UNSUBSCRIBE* | ABOUT B.E.S.T. | CONTACT US | PRIVACY POLICY | REFUND POLICY
*Unsubscribing? Please allow one (1) business days for removal.
Ensure newsletter delivery to your inbox by adding newsletter-owner@best-ce.com to your address book.