Advisor News Insight
AFRs | FACTS | WEBSITE | RECOMMENDED | TOOLS | REQUIREMENTS | BEST CE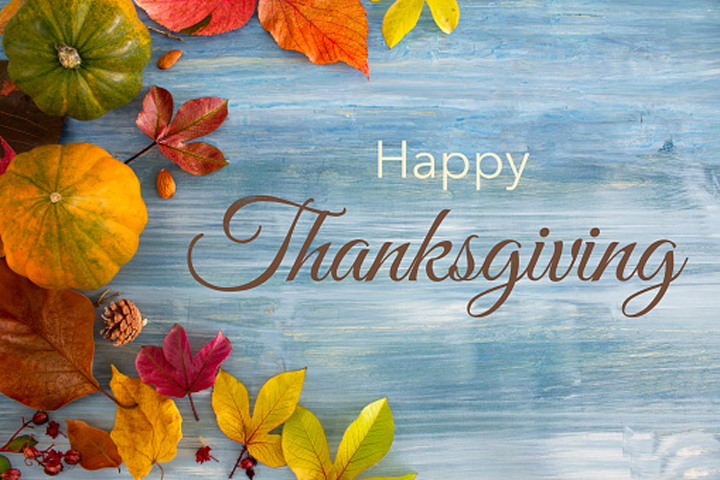 Have a Safe & Happy Thanksgiving
from All of Us at BEST!
INDUSTRY NEWS
Annuity Planning
"I'll Take Guaranteed Life Income Over an Annuity"
By Yan Barcelo, Independent Financial and Economic Journalist at Morningstar.
---
"People are more willing to purchase a guaranteed stream of income for life than an annuity; the product may be the same, but the title matters," states a Morningstar study authored by Stan Treger.

Treger's enquiry studied the "framing effect" to find out "whether the label of the product alone can "make or break" its appeal to prospective retirees. Indeed, the complex nature of annuities may itself be a deterrent for those who prefer a simpler route to save." He also wanted to know if parting with one's money is a major deterrent: "People may be reluctant to part with a lump sum of money that they amassed over decades."
IRA Planning
Governor Hochul Signs Legislation Ensuring Retirement Plan Security for Private Sector Employees
---
NY Governor Kathy Hochul signed legislation (S.5395-A/A.3213-A) requiring private sector employers with ten or more employees who have been in business for 2 years or more, that don't provide their workers with a retirement plan to enroll them in the state's auto-IRA program, the Secure Choice Savings Plan.
Life Insurance Planning
Part Of Build Back Better Could Be Disaster For Trust Owned Life Insurance
By Peter J Reilly, Contributor at Forbes.
---
A provision of the Build Back Better Act threatens to louse up a lot of life insurance plans. The problem is in the provision titled "Special Rule for Grantor Trusts." In many ways it is a sensible provision doing away with shenanigans that clever planners have concocted over many years largely to benefit the 1%, The rule could, however, have bad consequences for many well below the 1% who actually are not getting away with anything anybody finds objectionable. And I fear it could blindside them.
The Troubling Trend Of "Gray Sheeting" Life Insurance Policies
By Wm. Scott Page, CEO of PolicyAppraisal.com and PolicyAppraisal.com and LifeGuide Partners, LLC.
---
Agents and advisors are unwittingly handing over life insurance policies for sale in a marketplace that chronically undervalues them. "Gray sheeting" is a troubling trend in the world of life insurance settlements.
What the Build Back Better Act Could Mean for Life Insurance Trusts
By Lawrence Brody, Senior Counsel at Harrison & Held, LLP and Charles L. Ratner, Commentator on Life Insurance and
Estate Planning at WealthManagement.com.
---
How advisors can make a common sense case for why clients should spend their time and money to talk about the potential implications of possible legislation.
Long Term Care Planning
What Resources Do Retirees Have For Long-Term Services and Support (LTSS)?
---
A recent study by the Center or Retirement Research at Boston College considers the risk of exhausting one's retirement assets. The potential need for long-term services and supports (LTSS) can be a significant source of anxiety for older workers, retirees, and their families. A central question driving this anxiety is whether the support that retirees might need can be met without exhausting their financial resources and family caregivers.
Medicare Planning
CMS Releases 2022 Premiums and Cost-Sharing Information for Medicare Advantage and Prescription Drug Plans
---
The Centers for Medicare & Medicaid Services (CMS) released the 2022 premiums, deductibles and other key information for Medicare Advantage and Part D prescription drug plans in advance of the annual Medicare Open Enrollment to help Medicare enrollees decide on coverage that fits their needs.
Retirement Planning
The Good News for Upcoming Retirees
By John Rekenthaler, Vice President of Research for Morningstar.
---
Today's retirees can eat their cake, while preserving it, too. That is, if they have owned investments that have profited from the stock and bond bull markets, they can extract relatively large sums from their portfolios, even if applying a conservative withdrawal rate.
Roth IRA Planning
What The New Tax Proposals Mean For Roth Conversions
By Sarah Brenner, JD Director of Retirement Education at Ed Slott and Company, LLC.
---
Congress is looking to slam the door on the so-called "back door Roth IRA" and "mega back door Roth IRA" strategies. The key point to understand here is that these strategies involve conversions of after-tax dollars. For example, currently the back door Roth IRA conversion allows an individual to make a nondeductible after-tax contribution to a traditional IRA and then convert it tax-free to a Roth IRA. This is a way that higher earners can avoid the Roth IRA contribution limits and fund a Roth IRA.
Social Security Planning
It's Official: Social Security Recipients to Get a 5.9% Bump in 2022
---
Social Security and Supplemental Security Income (SSI) benefits for approximately 70 million Americans will increase 5.9% in 2022. The 5.9% cost-of-living adjustment (COLA) will begin with benefits payable to more than 64 million Social Security beneficiaries in January 2022.
Practice Management
DOL Delays Fiduciary Rule Enforcement until February
By Mark Schoeff Jr., senior reporter at InvestmentNews.
---
The Labor Department is giving the financial industry the additional breathing room it had sought to prepare for the new regulation. Most of the fiduciary rule will be implemented on Feb. 1. But the DOL will not enforce the documentation and disclosure requirements for rollovers through June 30.
Fidelity Investments® 2021 Women and Investing Study
---
This summary presents key findings from Fidelity Investments'® 2021 Women and Investing Study. Fidelity conducted this research to gather insights into women's attitudes and behaviors when it comes to managing their finances, and more specifically investing.
Five Common Elements of the Best Advisor Websites
By Samantha Russell, freelance Digital Marketing Content Strategist.
---
Every great advisor site shares similar features to help attract clients, from well-designed homepages to personalized copy. Those features to appeal to your ideal audience, attract new clients and grow the firm. Among those features, five key elements stand out.
ASSUMED FEDERAL RATES (AFRs)
§7520 Rate for November is: 1.4%
Break down: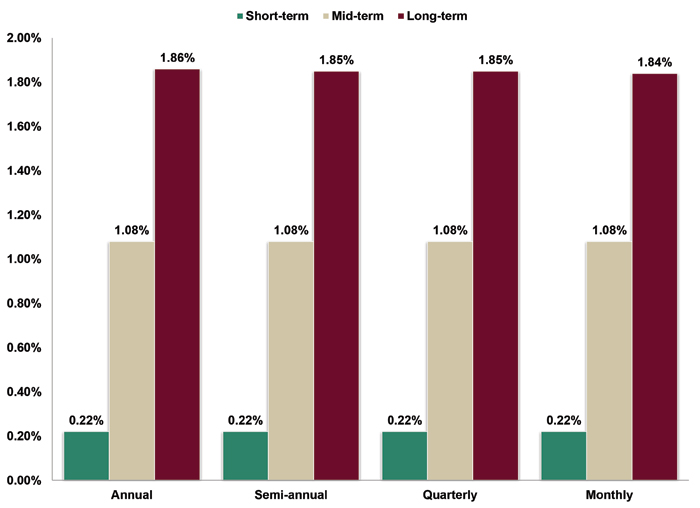 FINANCIAL FACTS OF THE MONTH
Bonds
Source: Bloomberg Barclays
---
The worst year for the taxable bond market in the last 45 years (1976-2020) was a loss of 2.92% (total return) in 1994. The YTD performance (through 9/30/21) of the taxable bond market is a loss of 1.56% (total return). The Bloomberg Barclays US Aggregate Bond Index (created in 1986 with backdated history calculated to 1976), calculated using publicly traded investment grade government bonds, corporate bonds and mortgage-related bonds with at least 1 year until final maturity, was used as the bond measurement.
Buyers Are Looking for a Perfect Home
Source: Redfin
---
Real estate investors were involved in 17% of the home purchases (1 out of every 6 sales) during the 2nd quarter of 2021. The investors have taken advantage of historically low interest rates to finance upgrades on their purchases, and then realize a profit by reselling to a pandemic-weary buyer who is looking for specific features in his/her new home.
Going Up?
Source: U.S. Department of Labor
---
Inflation as of 9/30/21, using the Consumer Price Index, will be reported this Wednesday 10/13/21. For the trailing 12 months ending 8/31/21, inflation was up +5.3%, a level not seen over the course of a calendar year in 31 years.
Honestly?
Source: U.S. Department of the Treasury
---
The US government projected on 9/07/21 that 53% of our nation's "tax gap" are taxes not paid by the top 5% of US taxpayers. The "tax gap" is the difference between what all taxpayers should have paid each year compared to what they actually paid.
In the Middle
Source: Federal Reserve Bank of St. Louis
---
After adjusting numerical data from the past for the impact of inflation, the US median household income reached an all-time high for 4 consecutive years (2016-2019), peaking at $69,560 in 2019. That streak ended in 2020 when median household income dropped to $67,521. Before 2016, the peak for median household income was $63,423 from 1999.
Medicare Spending
Source: Medicare
---
At the end of 2020, Medicare was covering 62.6 million Americans (19% of our population). The program was cash negative in 2020, taking in $900 billion of income (including $5 billion of interest income) while paying out $926 billion in benefits.
Nationwide Average
Source: Federal Housing Finance Agency
---
The value of a single-family home in the United States increased by an average of +17.4% over the 12 months from 6/30/20 to 6/30/21.
Where Does the Money Come from?
Source: Office of Management and Budget
---
The government's "mid-session review" of our fiscal year 2021 finances, i.e., the 12 months ending 9/30/21, projects a fiscal year deficit of $3.115 trillion, just under our nation's record deficit of $3.129 trillion recorded last year in fiscal year 2020. Our "deficit-as-a-percentage" of gross domestic product (GDP) is forecasted to be 13.9% in fiscal year 2021, down from 14.9% in fiscal year 2020, but still the 2 highest "percent of GDP" results recorded since 1945.
You Have Too Much
Source: Ways and Means Committee
---
The House Ways and Means Committee, the tax-writing committee in the lower chamber of Congress, passed legislation on Wednesday 9/15/21 that would force Americans who have retirement accounts with balances greater than $10 million to take an annual minimum distribution (that would be taxable) and to prohibit additional contributions to the account. The bill still has to pass the full House and the Senate before going to the president for his signature.
USEFUL FINANCIAL WEBSITE
© Income Laboratory, Inc.
---
Income Lab is the industry's first truly dynamic financial planning platform, where plans are built around realistic ongoing adjustments, not simplistic static assumptions. The platform combines deep pools of market and economic data with powerful analytics and reality-based planning options to improve client outcomes and help advisors differentiate and scale their businesses.
RECOMMENDED READING
ADVISOR TOOLS
2021 Federal Income Tax Guide
Our Tax Guide contains tax information such as:
Individual income tax rates
Estates and trusts tax rates
Roth IRA contribution limits and much more...
Download the Tax Guide below:
2021 Social Security & Medicare Reference Guide
Our Reference Guide contains information such as:
Social Security income limits
Medicare Parts A-D deductibles and premiums
Medicare surtaxes and much more...
Download the Reference Guide below:
Financial / Insurance Calculators & Websites
An extensive list of online calculators and informational websites.
REQUIREMENT UPDATES
View updates by state, CE requirements and more by clicking on the link below.
BEST CE PROGRAMS
Online CE Courses
At BEST we provide you with a lot of CE credit. Courses are cost-effective, updated annually and nationally approved for state insurance and professional designation credits (CFP, CIMA, CPWA and RMA). Our CE courses are specifically designed for quick completion and include:
Self-paced courses
Unlimited retakes of review questions and final examinations
Instant grading
Course material accessible for up to six (6) months from date of purchase
Excellent customer support team
Virtual Super CE Events
We provide advisors with:
Study material, a 1.5 hour live webinar (review of study material) and a 50-question electronic exam (amount of questions vary by state)
Up to 24 credit hours of State Insurance CE credit (varies by state)
10 CE credit hours of CFP
5 CE credit hours of CIMA, CPWA and RMA

Cost is $74.95 per event plus state insurance filing fees when applicable
If you are unable to attend the live webinar, you may view a recording of the webinar
or credit may be transferred to the next available live webinar. (NOTE: A $20.00 cancellation fee will apply for all refunds requested.)
Includes certificate for CFP, CIMA, CPWA, RMA, and other professional designations
CFP/CIMA/CPWA/RMA Ethics CE 2-Hour Live Webinar
"Ethics CE: CFP Board's Revised Code and Standards:
Ethics for CFP Professionals"
(CFP Course#: 277681 | CIMA/CPWA/RMA Course#: 21BEST011)
Earn two (2) credit hours of CFP and/or CIMA, CPWA and RMA Ethics CE with NO EXAM!
("Investments & Wealth Institute® has accepted this CFP Ethics webinar for 2 hours of CE credit towards the CIMA®, CPWA® and RMA® certifications.")
WEBINAR DOES NOT INCLUDE STATE INSURANCE CREDIT!
*PAYMENT OPTIONS:
CFP ONLY license: $49.00
CIMA, CPWA AND RMA ONLY license: $49.00
CFP WITH CIMA, CPWA AND RMA licenses: $49.00 plus an additional fee of $25.00
NOTE: Attendees MUST participate in all exercises and polling questions during the webinar. Credit received for attendee time logged and participation, NO EXAM at end of webinar. (A $10.00 cancellation fee will apply for all refunds requested.)
Self-Study CE Course List
As a top-notch continuing education provider we:
Deliver CE to financial and insurance advisors
Offer up‑to‑date and industry pertinent CE courses that maximize credits
Provide ClearCert certified long-term care and annuity training CE courses
Supply CE courses that are approved in all 50 states and the District of Columbia
DISCLAIMER
Reproductions of our Advisor News Insight newsletter are prohibited unless you have received prior authorization from Broker Educational Sales & Training, Inc. (BEST), but you are free to email this copy (in its entirety) to colleagues.
This newsletter may not be posted to any website without written consent.
This newsletter is a digest of information published by a variety of web-based sources and is published as a service to our users. BEST is not the author of the material unless specifically noted.
Articles are copyrighted to their publishers. All links were tested before this newsletter was emailed to ensure that they are still functional, but publishers move and/or delete articles. Therefore, we cannot guarantee that the links provided will remain operational.
BEST does not endorse and disclaims any and all responsibility or liability for the accuracy, content, completeness, legality, or reliability of the material linked to in this newsletter. Reliance on this material should only be undertaken after an independent review of its accuracy, completeness, efficacy, and timeliness. Opinions expressed are those of the author of the article and do not necessarily reflect the positions of BEST.
THIS NEWSLETTER IS PROVIDED FOR INFORMATIONAL PURPOSES ONLY AND
DOES NOT CONSTITUTE INVESTMENT, TAX, ACCOUNTING OR LEGAL ADVICE.
INFORMATION
© 1986 - 2021 Broker Educational Sales & Training, Inc. All Rights Reserved.

7137 Congress Street, New Port Richey, FL 34653

Hours of Operation: Monday - Friday, 8:30AM to 5:00PM Eastern Time Zone
SERVICES
UNSUBSCRIBE* | ABOUT BEST | CONTACT US | PRIVACY POLICY | REFUND POLICY
*Unsubscribing? Please allow one (1) business days for removal.
Ensure newsletter delivery to your inbox by adding newsletter-owner@best-ce.com to your address book.