Advisor News Insight
NEWS | AFRs | FACTS | RECOMMENDED

TOOLS | REQUIREMENTS | FEATURED | B.E.S.T. CE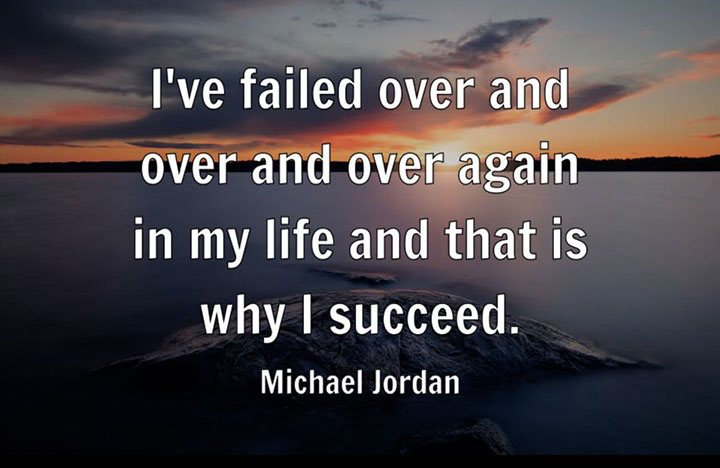 INDUSTRY NEWS
IRA Planning
4 Tips to Avoid Rollover Problems Under New DOL Rule
Ed McCarthy, CFP®, RICP® Freelance Financial Writer for various publications
---
A new rule from the Labor Department for advisors and firms working with potential client rollovers went into effect Friday. Faegre Drinker partners Fred Reish and David Porteous share insights on potential compliance problems with the new prohibited transaction exemption, PTE 2020-02.
Long-Term Care Planning
Long-term care premium hike: Round three
Mary Beth Franklin, Contributing Editor at Investment News specializing in Social Security, Medicare and Retirement Income
---
Low interest rates that have hobbled insurers' investment returns, increased longevity, and lower-than-expected lapse rates have all contributed to the repeated need to increase LTC premiums. But understanding the reasons behind a price hike doesn't make it any easier to swallow. It's time (again) to reassess our LTC policies and review our options.
Retirement Planning
How Well Do Retirees Assess the Risks They Face in Retirement?
Wenliang Hou, ASA, CFA, PhD (He/Him) Quantitative Analyst at Fidelity Investments
---
Planning for retirement has always been hard, because retirees face numerous risks – including outliving their money (longevity risk), investment losses (market risk), unexpected health expenses (health risk), the unforeseen needs of family members (family risk), and even retirement benefit cuts (policy risk). The questions are:
How important are these risks?
Do retirees properly perceive these risks when making their consumption and investment decisions?
To answer these questions, download brief.
Should Consumers Annuitize at Normal Retirement Age?
John H. Robinson, Founder and Owner of Financial Planning Hawaii and a Cofounder of Nest Egg Guru
---
For more than a decade, researchers have been sounding the alarm that those approaching retirement face unprecedented portfolio depletion risk. Specifically, the traditional metrics applied by financial advisors to client portfolios to assess sustainability may be overly optimistic relative to the economic reality and that popular retirement spending paradigms, such as the vaunted 4% rule, put consumers at serious risk of running out of money before they run out of time. With conditions ripe for an existential threat to individually managed retirement portfolios, some researchers have suggested that consumers' desire for financial security in retirement will be better served with annuities.
Tax Planning
An Empirical Evaluation of Tax-Loss Harvesting Alpha
---
Advances in financial technology have made tax-loss harvesting strategies more feasible for retail investors. We evaluate the magnitude of this "tax alpha" using historical data from the Center for Research in Securities Prices monthly database for the 500 securities with the largest market capitalization from 1926 to 2018. Given long- and short-term capital gains tax rates of 15% and 35%, respectively we find that a tax-loss harvesting strategy yields a tax alpha of 1.10% per year from 1926 to 2018. When constrained by the wash sale rule, the tax alpha decreases from 1.10% per year to 0.85% per year.
Buyer Beware: The Reality of Tax-Loss Harvesting Benefits
Maneesh Shanbhag, Founder and Chief Investment Officer of Greenline Partners
---
Our goal as investment advisors is to help investors cut through the noise and complexity created by our industry. Tax loss harvesting is a popular strategy that we have become well versed in, and we believe that claims that tax-loss harvesting can add 1-2% of annualized return into eternity are grossly overstated.
The Risky Side of Tax-Loss Harvesting that Advisors
Need to Know
Lynnley Browning, Wealth Editor at FinancialPlanning
---
As stocks flirt with bear market territory, there's growing talk of using tax-loss harvesting to mitigate some of the pain. But the widely-touted strategy for boosting returns is not always cupcakes and rainbows.
Practice Management
How the Wealthy Respond To Inflation
---
Inflation is impacting everyone, even affluent households. According to the latest report from the Bureau of Labor Statistics, the annual inflation rate at the end of May 2022 was 8.6%, the highest level since 1981, as measured by the consumer price index. The common belief is that inflation impacts the middle and lower class more dramatically, but even wealthier households are feeling the pinch…and some of their reactions could even hurt the economy more.
ASSUMED FEDERAL RATES (AFRs)
§7520 Rate for August is: 3.8%
FINANCIAL FACTS OF THE MONTH
Top 10 Personal Financial Statistics for 2022
Source: Capital Counselor
The average US consumer spends about $63,036 per year.
Mississippi is the US state where citizens are most likely to have debt issues with their credit cards.
20% of credit reports have errors in them.
Americans are trying to save more; as a result, the average American savings for the 401k plan were $112,300 in 2019.
Only 7% of Americans believe they will die in debt, which is a record low.
Personal finance statistics are very grim for students. They owe the highest amount ever recorded — $1.5 trillion.
Millennials have less purchasing power than their parents used to have at the same age.
$42 billion — this is how much parents of children under the age of five are spending on their kids.
According to Federal Reserve statistics, the total consumer debt in America is $4.2 trillion.
Limiting time on social media helps save money.
RECOMMENDED READING
WOMEN WI$E
by Eleanor Blayney, MBA and Marjorie L. Fox, JD, CFP®

---

Written by financial planning pioneers, Eleanor Blayney and Marjorie Fox, combines comprehensive and practical financial advice with deeply personal anecdotes about the challenges both authors confronted during their 60s and 70s.

"Women Wi$e" explains retirement income strategies such as annuities and various ways to tap invested assets — concepts familiar to financial advisers but alien to many consumers.

"The switch from accumulating to decumulating is unfamiliar to most people and a bit frightening," the authors note. "On the one hand, this
gives us tremendous freedom. On the other, it imposes a daunting responsibility."
Blayney and Fox also offer a crash course on reverse mortgages, explaining Fox's own decision to tap her home's equity to create a stand-by line of credit or meet unforeseen financial needs.
When it comes to estate planning, the authors appeal to women's sense of order, posing the question: "Does your estate plan leave a legacy or a mess?" They offer guidance on how to tie up financial and legal loose ends.
Alexandra Armstrong, herself a legend in the financial planning profession, called "Women Wi$e" a "valuable resource for both financial planners and their female clients and belongs in every financial planner's library."
ADVISOR TOOLS
2022 Federal Income Tax Guide
Our Tax Guide contains tax information such as:
Individual income tax rates
Estates and trusts tax rates
Roth IRA contribution limits and much more
Download the Tax Guide below:
2022 Social Security & Medicare Reference Guide
Our Reference Guide contains information such as:
Social Security income limits
Medicare Parts A-D deductibles and premiums
Medicare surtaxes and much more
Download the Reference Guide below:
Financial / Insurance Calculators & Websites
An extensive list of online calculators and informational websites.
REQUIREMENT UPDATES
State Updates
View updates by state, CE requirements and more by clicking on the link below.
FEATURED COURSE
The Advisor's Guide to IRAs
According to the Investment Company Institute (ICI), as of the fourth quarter of 2019, IRAs have become the #1 retirement asset with $11.2 trillion of the overall $32.3 trillion in retirement savings (34%). For many Advisors, IRAs have become a major asset in their book of business. It is your fiduciary responsibility to become an IRA expert.

In order to assist you in becoming an IRA expert, this course has been developed to provide you with the most up-to-date information to assist your clients in contributing to an IRA, rolling over funds to an IRA, managing the IRA, and distributing IRA assets, as required by various sections in the Internal Revenue Code.
Complete your CE requirement quickly and easily. This online course allows for convenient access to course material and includes: self-paced courses, unlimited retakes of review questions and final examination, instant grading, course material accessible for up to one year from date of purchase, and excellent customer support.
Prices start at only $29.95.
B.E.S.T. CE PROGRAMS
Online CE Courses
At B.E.S.T. we provide you with a lot of CE credit. Courses are cost-effective, updated annually and nationally approved for state insurance and professional designation credits (CFP® & IWI). Our CE courses are specifically designed for quick completion and include:
Self-paced courses
Unlimited retakes of review questions and final examinations
Instant grading
Course material accessible for up to six (6) months from date of purchase
Excellent customer support team
CFP® & IWI Ethics CE 2-hour Live Webinar
"Ethics CE: CFP Board's Revised Code and Standards: Ethics for CFP Professionals"

(CFP® Course#: 277681 | IWI Course#: 21BEST011)
Earn two (2) credit hours of CFP® and / or IWI Ethics CE with NO EXAM!
("Investments & Wealth Institute™ has accepted this CFP Board approved Ethics webinar for 2 hours of CE credit towards the IWI certifications.")
WEBINAR DOES NOT INCLUDE STATE INSURANCE CREDIT!
*PAYMENT OPTIONS:
CFP® ONLY license: $49.00
IWI ONLY license: $49.00
CFP® AND IWI licenses: $49.00 plus an additional fee of $25.00
NOTE: Attendees MUST participate in all exercises during the webinar. Credit received for attendee time logged and participation, NO EXAM at end of webinar. (A $10.00 cancellation fee will apply for all refunds requested.)
Self-Study CE Course List
As a top-notch continuing education provider we:
Deliver CE to financial and insurance advisors
Offer up‑to‑date and industry pertinent CE courses that maximize credits
Provide ClearCert certified long-term care and annuity training CE courses
Supply CE courses that are approved in all 50 states and the
District of Columbia
DISCLAIMER
Reproductions of our Advisor News Insight newsletter are prohibited unless you have received prior authorization from Broker Educational Sales & Training, Inc. (B.E.S.T.), but you are free to email this copy (in its entirety) to colleagues.

This newsletter may not be posted to any website without written consent.

This newsletter is a digest of information published by a variety of web-based sources and is published as a service to our users. B.E.S.T. is not the author of the material unless specifically noted.

Articles are copyrighted to their publishers. All links were tested before this newsletter was emailed to ensure that they are still functional, but publishers move and/or delete articles. Therefore, we cannot guarantee that the links provided will remain operational.

B.E.S.T. does not endorse and disclaims any and all responsibility or liability for the accuracy, content, completeness, legality, or reliability of the material linked to in this newsletter. Reliance on this material should only be undertaken after an independent review of its accuracy, completeness, efficacy, and timeliness. Opinions expressed are those of the author of the article and do not necessarily reflect the positions of B.E.S.T.
THIS NEWSLETTER IS PROVIDED FOR
INFORMATIONAL PURPOSES ONLY AND DOES NOT
CONSTITUTE INVESTMENT, TAX, ACCOUNTING OR LEGAL ADVICE.
INFORMATION
© 1986 - 2022 Broker Educational Sales & Training, Inc. All Rights Reserved.

7137 Congress Street, New Port Richey, FL 34653

Hours of Operation: Monday - Friday, 8:30AM to 5:00PM Eastern Time.
SERVICES
UNSUBSCRIBE* | ABOUT B.E.S.T. | CONTACT US | PRIVACY POLICY | REFUND POLICY
*Unsubscribing? Please allow one (1) business days for removal.
Ensure newsletter delivery to your inbox by adding newsletter-owner@best-ce.com to your address book.