Advisor News Insight
EVENTS | NEWS | AFRs | FACTS | RECOMMENDED

TOOLS | REQUIREMENTS | FEATURED | BEST CE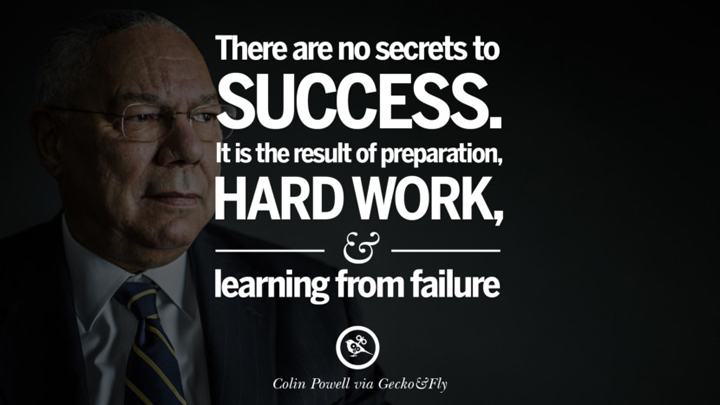 BEST WELCOMES
Kevin A. Nourizadeh, JD, LL.M.
Director of Business Development & Training
We at BEST welcome Kevin A. Nourizadeh, JD, LL.M. as our new Director of Business Development & Training. His background includes over 20 years at Nationwide Financial, as their Regional Vice President, covering the South Florida wirehouse and bank channels.

As our Director of Business Development &amp Training, he will be seeking to expand our continuing education programs to a broad range of financial services companies, investment companies, insurance companies and professional designation providers. In addition, he will be a presenter of our continuing education programs via live, as well as virtual formats.
BEST UPCOMING EVENTS
2-Hour CFP / IWI Ethics CE Webinar
Earn 2 CE credit hours of CFP, CIMA, CPWA, and RMA Ethics CE with NO exam! (no state insurance credit)
Date / Time: Wednesday, February 16, 2022 / 2:00pm - 4:00pm Eastern Time
Virtual Super CE Events
Earn up to 24 CE credit hours of state insurance (10 CFP / 5 IWI), with a live webinar presentation paired with a self-study course and online exam.
Event #1: Date / Time: Thursday, February 17, 2022 / 3:00pm - 4:30pm Eastern Time
Event #2: Date / Time: Thursday, February 24, 2022 / 3:00pm - 4:30pm Eastern Time
INDUSTRY NEWS
Charitable Giving
Qualified Charitable Distributions (QCDs) Reminder
and Pitfalls
Andy Ives, CFP®, AIF® of Ed Slott and Company, LLC
---
Ed Slott and Company suggests doing QCDs early in the year to avoid any conflict with the "first-dollars-out rule." The first dollars withdrawn from an IRA are deemed to be the RMD (required minimum distribution). If an IRA owner is looking to offset the income from an RMD with a QCD, those transactions must be done in conjunction with each other. You cannot take an RMD payment and then decide to retroactively do a QCD with those same dollars.
IRA Planning
Hitting the Reset Button For 2022 RMDs
Ian Berger, JD IRA Analyst at Ed Slott and Company, LLC
---
One of the big changes in the retirement account world this year will be the calculation of required minimum distributions (RMDs). RMDs for IRA owners and plan participants are calculated using life expectancies from IRS tables.
The Role of IRAs in Households' Saving for
Retirement, 2021
Report prepared by Sarah Holden, Senior Director of Retirement and Investor Research, and Daniel Schrass, Economist at ICI.
---
The Investment Company Institute (ICI) conducts the Annual Mutual Fund Shareholder Tracking Survey each year to gather information on the demographic and financial characteristics of mutual fund–owning households in the United States. The most recent survey was conducted from May to June 2021 and was based on a dual-frame telephone sample of 3,001 US households. This report summarizes the findings. January, 2022.
What To Do If You Missed Your 2021 RMD
Sarah Brenner, JD Director of Retirement Education at Ed Slott and Company, LLC
---
For most IRA owners and beneficiaries the deadline for taking their 2021 RMD was December 31, 2021. There is an exception. If the owner reached age 72 in 2021, they still have time. The deadline for taking their RMD from their IRA is April 1, 2022. If they missed the RMD deadline, statistics show they are not alone. Government figures show a surprisingly high number of IRA owners fail to take their RMDs. So, what steps does the client need to take?
Retirement Planning
Do Retirees Want Constant, Increasing, or Decreasing Consumption?
Anqi Chen, Research Economist and the Assistant Director of Savings Research and Alicia H. Munnell, Director and the Peter F. Drucker Professor of Management Sciences at Boston College's Carroll School of Management at the Center for Retirement Research at Boston College
---
The conventional wisdom is that people spend less money in retirement — that their consumption declines as they stop drawing a paycheck — and that they then travel less, cook at home more, stop buying made measure suits for work and stop spending money on gas or train fare to get to work. But a new study from the Center for Retirement Research at Boston College calls this an incomplete view formed by studies that have focused mostly on the first few years after retirement. In the long term, households with more wealth — with healthy members — will continue to consume at a steadier rate.
Social Security Planning
Social Security's Top 10 Web Pages for 2021
Dawn Bystry, Deputy Associate Commissioner, Office of Strategic and Digital Communications at the
Social Security Administration
---
There's no better place to do your business with us or get answers than on our website. We're always working to improve our web pages and add online services to better serve you.
Here are our top 10 web pages of 2021:
Open your own personal my Social Security account, where you can verify your earnings...
Tax Planning
IRS Announced: 2022 Tax Filing Season
---
The IRS has announced that tax filing season will begin on January 24, 2022. The filing deadline for 2021 tax returns or requests for extension is April 18, 2022, for most taxpayers because of Emancipation Day in Washington, D.C. For taxpayers in Maine and Massachusetts, the deadline to file is April 19, 2022, because of Patriots' Day. Taxpayers who request an extension will have until October 17, 2022, to file their 2021 returns.
IRS Notice 2022-06
---
The IRS has issued Notice 2022-06, providing guidance on whether periodic payments from an individual account under a qualified retirement plan are considered a series of substantially equal periodic payments (SEPPs). Notice 2022-06 notes that when using the RMD or fixed amortization methods, the new life expectancy tables are to be used for any series of payments commencing on or after January 1, 2023, and may be used for a series of payments commencing in 2022. Account owners that begin a series of payments before 2023 using the RMD method may switch to an updated table without being treated as having a modification of payments.
State by State Guide to Taxes on Retirees
Prepared & Distributed by Kiplinger
---
For many your clients who may thinking about taxes in retirement and where they should live the overall state and local tax burden can vary widely from one place to another. The difference between taxes in one location versus another could be in the tens of thousands of dollars for some people. And, while most people tend to focus on income taxes, other taxes — like sales and property taxes — can add up quickly, too. Kiplinger has put together a state guide to taxes that you may find interesting.
Practice Management
Does Wealth Change the Way You Think?
---
Chubb, a commercial insurer, and The Wharton School of the University of Pennsylvania put out a report this week that looks at differences in how wealth managers and ultra-wealthy individuals evaluate assets and coordinate risk management activities. The study, which included a survey of 100 investors with a minimum of $30 million in wealth, family office members and key financial decision makers, showed that these differences are particularly apparent with tangible assets like property, art collections and other valuables.
ASSUMED FEDERAL RATES (AFRs)
§7520 Rate for February is: 1.6%
Break down: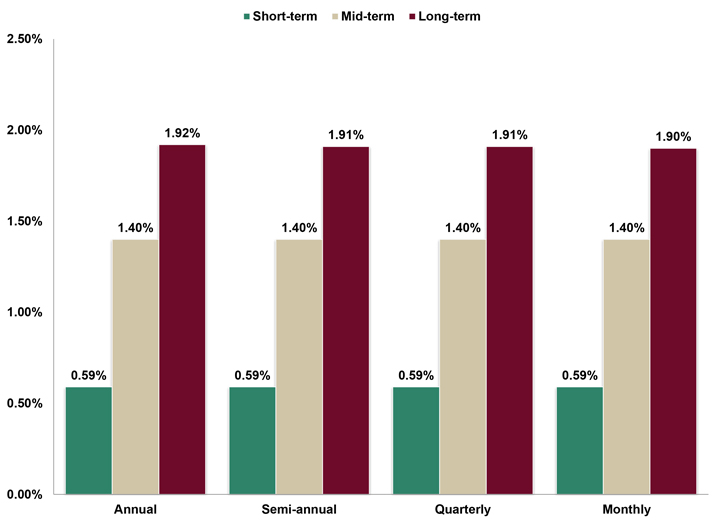 FINANCIAL FACTS OF THE MONTH
As Long as I'm Here
Source: Fidelity
Just 1 out of every 11 employees (9%) who were auto-enrolled in their companies' 401(k) plans opt out of their participation in the pre-tax retirement plan.
Bottleneck
Source: Glass Packaging Institute
20% to 30% of the glass bottles used in the beer, wine and liquor industry in America are imported, primarily from China, Germany, Italy, France and Mexico.
Fed Jobs
Source: The White House
President Biden nominated 3 individuals – Sarah Bloom Raskin, Lisa Cook and Philip Jefferson — on Friday 1/14/2022 to fill vacant positions on the Fed's 7-member Board of Governors.
Going My Way?
Source: U-Haul Migration Trends 2021
The 3 most popular states to move into during 2021 were Texas, Florida and Tennessee. The 3 states with the greatest outflow of people during 2021 were California, Illinois and Pennsylvania. The rankings are based on more than 2 million rentals of moving trucks last year that involved a "1-way" interstate movement of furnishings, personal belongings and clothing.
Home Loans
Source: Federal Housing Finance Agency
Government-backed mortgages, e.g., FHA or VA loans, make up 50% of all home mortgages. The maximum government-backed mortgage loan in 2022 in a majority of the US will be $647,200. In high cost areas of the country, the maximum loan will be $970,800.
Washington and Wall Street
Source: BTN Research
Democrat Joe Biden began his second calendar year as POTUS #46. Democrats also maintain their control of Congress with a voting majority in the House and Senate. Over the last 60 years (1962-2021), the S&P 500 has gained +11.9% per year (total return) when one party controls the White House, the Senate and the House.
Who Will Get the Work?
Source: National Telecommunications and Information Administration
HR #3684, the "Infrastructure Investment and Jobs Act" was signed into law by President Biden on 11/15/21. The bill contains $65 billion allocated to expand broadband assess throughout the country. The agency tasked with the disbursal of the funding is taking 6 months (to 5/15/22) to develop its selection process, e.g., the broadband speeds and prices that internet service providers will be required to offer.
Worth Many Trilions
Source: Siblis Research
The US stock market grew by $12 trillion in calendar year 2021, from $41 trillion as of 12/31/2020 to $53 trillion as of 12/31/2021. 10 years ago (12/31/2011), the US stock market was worth just $16 trillion.
RECOMMENDED READING
Death & Identity (Third Edition)
Robert Fulton, PhD and Robert Bendiksen, PhD
In this thoroughly revised third edition of Death & Identity — a book that has, since its first edition in 1965, become widely known as a classic in the field of death studies and sociology — editors Robert Fulton and Robert Bendiksen offer an important collection of essays on death, grief and bereavement. Written by a distinguished group of international scholars and practitioners who approach the subject of death in modern society from a multidisciplinary perspective while emphasizing a sociological outlook, Death & Identity integrates the best of the wide body of important literature, research and public policy issues that relates to death. One of the most fascinating compendiums on the study of death in decades, Death & Identity is necessary reading for those interested in the study of life and death.
ADVISOR TOOLS
2022 Federal Income Tax Guide
Our Tax Guide contains tax information such as:
Individual income tax rates
Estates and trusts tax rates
Roth IRA contribution limits and much more...
Download the Tax Guide below:
2022 Social Security & Medicare Reference Guide
Our Reference Guide contains information such as:
Social Security income limits
Medicare Parts A-D deductibles and premiums
Medicare surtaxes and much more...
Download the Reference Guide below:
Financial/Insurance Calculators & Websites
An extensive list of online calculators and informational websites.
REQUIREMENT UPDATES
State Updates
View updates by state, CE requirements and more by clicking on the link below.
FEATURED COURSE
The Advisor's Guide to IRAs
According to the Investment Company Institute (ICI), as of the fourth quarter of 2019, IRAs have become the #1 retirement asset with $11.2 trillion of the overall $32.3 trillion in retirement savings (34%). For many Advisors, IRAs have become a major asset in their book of business. It is your fiduciary responsibility to become an IRA expert.

In order to assist you in becoming an IRA expert, this course has been developed to provide you with the most up-to-date information to assist your clients in contributing to an IRA, rolling over funds to an IRA, managing the IRA, and distributing IRA assets, as required by various sections in the Internal Revenue Code.
BEST CE PROGRAMS
Online CE Courses
At BEST we provide you with a lot of CE credit. Courses are cost-effective, updated annually and nationally approved for state insurance and professional designation credits (CFP, CIMA, CPWA, and RMA). Our CE courses are specifically designed for quick completion and include:
Self-paced courses
Unlimited retakes of review questions and final examinations
Instant grading
Course material accessible for up to six (6) months from date of purchase
Excellent customer support team
Virtual Super CE Events
We provide advisors with:
Study material, a 1.5 hour live webinar (review of study material) and a 50-question electronic exam (amount of questions vary by state)
Up to 24 CE credit hours of State Insurance CE credit (varies by state)
10 CE credit hours of CFP
5 CE credit hours of CIMA, CPWA and RMA

Cost is $74.95 per event plus state insurance filing fees when applicable
If you are unable to attend the live webinar, you may view a recording of the webinar
or credit may be transferred to the next available live webinar. (NOTE: A $20.00 cancellation fee will apply for all refunds requested.)
Includes certificate for CFP, CIMA, CPWA, RMA and other professional designations
CFP/CIMA/CPWA/RMA Ethics CE 2-hour Live Webinar
"Ethics CE: CFP Board's Revised Code and Standards: Ethics for CFP Professionals"
(CFP Course#: 277681 | CIMA/CPWA/RMA Course#: 21BEST011)
Earn two (2) credit hours of CFP and/or CIMA, CPWA, and RMA Ethics CE with NO EXAM!
("Investments & Wealth Institute® has accepted this CFP Board approved Ethics webinar for 2 hours of CE credit towards the CIMA®, CPWA® and RMA® certifications.")
WEBINAR DOES NOT INCLUDE STATE INSURANCE CREDIT!
*PAYMENT OPTIONS:
CFP ONLY license: $49.00
CIMA, CPWA AND RMA ONLY license: $49.00
CFP WITH CIMA, CPWA AND RMA licenses: $49.00 plus an additional fee of $25.00
NOTE: Attendees MUST participate in all exercises during the webinar. Credit received for attendee time logged and participation, NO EXAM at end of webinar. (A $10.00 cancellation fee will apply for all refunds requested.)
Self-Study CE Course List
As a top-notch continuing education provider we:
Deliver CE to financial and insurance advisors
Offer up‑to‑date and industry pertinent CE courses that maximize credits
Provide ClearCert certified long-term care and annuity training CE courses
Supply CE courses that are approved in all 50 states and the
District of Columbia
DISCLAIMER
Reproductions of our Advisor News Insight newsletter are prohibited unless you have received prior authorization from Broker Educational Sales & Training, Inc. (BEST), but you are free to email this copy (in its entirety) to colleagues.
This newsletter may not be posted to any website without written consent.
This newsletter is a digest of information published by a variety of web-based sources and is published as a service to our users. BEST is not the author of the material unless specifically noted.
Articles are copyrighted to their publishers. All links were tested before this newsletter was emailed to ensure that they are still functional, but publishers move and/or delete articles. Therefore, we cannot guarantee that the links provided will remain operational.
BEST does not endorse and disclaims any and all responsibility or liability for the accuracy, content, completeness, legality, or reliability of the material linked to in this newsletter. Reliance on this material should only be undertaken after an independent review of its accuracy, completeness, efficacy, and timeliness. Opinions expressed are those of the author of the article and do not necessarily reflect the positions of BEST.
THIS NEWSLETTER IS PROVIDED FOR
INFORMATIONAL PURPOSES ONLY AND DOES NOT
CONSTITUTE INVESTMENT, TAX, ACCOUNTING OR LEGAL ADVICE.
INFORMATION
© 1986 - 2022 Broker Educational Sales & Training, Inc. All Rights Reserved.

7137 Congress Street, New Port Richey, FL 34653

Hours of Operation: Monday - Friday, 8:30AM to 5:00PM Eastern Time
SERVICES
UNSUBSCRIBE* | ABOUT BEST | CONTACT US | PRIVACY POLICY | REFUND POLICY
*Unsubscribing? Please allow one (1) business days for removal.
Ensure newsletter delivery to your inbox by adding newsletter-owner@best-ce.com to your address book.