Advisor News Insight
NEWS | AFRs | FACTS | RECOMMENDED | TOOLS | REQUIREMENTS | FEATURED | B.E.S.T. CE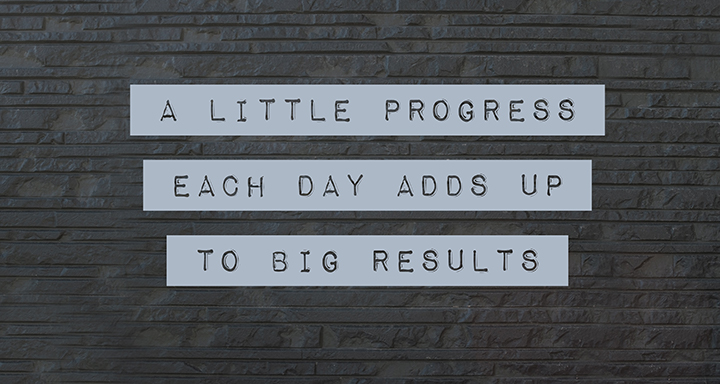 INDUSTRY NEWS
Estate Planning
DeSantis Delivers An Estate Tax Savings Gift For Floridians
Leimberg Information Services, Inc. Newsletters
---
Governor Ron DeSantis approved a new law limiting claims by creditors against the settlors of certain trusts under special circumstances. The legislation includes a provision amending Florida Statute 736.0505(3) which will make certain Spousal Limited Access Trusts (SLATs) more attractive to Florida residents who form them after June 30, 2022, by allowing the contributing spouse to be a beneficiary of the trust following the death of the beneficiary spouse.
IRA Planning
Ed Slott Warns Advisors: Know IRS' Secure Act RMD Regs or Risk Getting Sued
Melanie Waddell, Washington Bureau Chief, Investment Advisory Group
---
Advisors "cannot ignore" the IRS' recently released proposed regulations on how to handle required minimum distributions under the Setting Every Community Up for Retirement Enhancement (Secure) Act of 2019, "because it's going to trip you up and it could cause everything from embarrassment to litigation." The key point to know about the regs, according to Slott, is that they affect clients' beneficiaries.
Get Ready for New DOL Rollover Rules on July 1
Melanie Waddell, Washington Bureau Chief, Investment Advisory Group
---
Advisors take note: Starting on July 1, advisors and firms under the Labor Department's new fiduciary prohibited transaction exemption, PTE 2020-02, "Improving Investment Advice for Workers & Retirees," will need to provide to the participant, in writing, the specific reasons why a rollover is in [their] best interest.
Medicare Planning
Disability & Medicare Eligibility and Enrollment — What You Need to Know In 2022
---
Some people can qualify for Medicare due to disability. In this case, if your client has a qualifying disability, he or she is eligible for Medicare even if they are not yet age 65. To find out if your client's disability qualifies for disability benefits or for Medicare, they should speak with Social Security directly, but in general, they would become eligible the 25th month of receiving Social Security Disability Insurance benefits (SSDI).
Retirement Planning
2021 Retirement Risk Survey: Report of Findings
---
The Society of Actuaries (SOA) released its eleventh iteration of the Retirement Risk Survey series that has been conducted every two years since 2001. The survey was to evaluate Americans' retirement concerns and preparedness, their income and spending in retirement, how they plan for change in retirement, the impact of shocks and unexpected events, and their views on health and caregiving.
2022 Paycheck or Pot of Gold Study: The Great Retirement Decision
MetLife Services and Solutions, LLC.
---
Deciding if and when workers plan to retire is important but, for near-retirees, the "great retirement decision" is whether to take one's accumulated savings as a paycheck (i.e., monthly annuity payments) or a perceived "pot of gold" (i.e., a lump sum) — or some combination of the two. This is arguably one of the most important decisions a person will make about their retirement and, in addition to how much they have saved, will largely dictate whether they can enjoy a secure retirement.
Inside the Minds of Plan Participants: What's Next?
---
Alliance Bernstein (AB) latest participant survey chronicles the attitudes, resilience, and adjustments of American workers through these latest turbulent times of COVID-19, climate change, political anxiety and economic challenges. Yet throughout these daunting obstacles, their survey respondents seem to have held steadier through the storms than they have expected.
Latest Guide to Retirement Underscores Changing Landscape (2022)
---
J.P. Morgan says retiree income replacement needs have risen across the income spectrum and now range from 72% to 98%, depending on factors such as pre-retirement income level and location. Download the 10th Annual Edition of the Guide to Retirement.
Retirement Plan Landscape Report: An In-Depth Look at the Trends and Forces Reshaping U.S. Retirement Plans
Morningstar Investment Management LLC.
---
Morningstar's newly launched Center for Retirement & Policy Studies has released their latest Retirement Plan Landscape Report (March 2022). This report explores four aspects of the U.S. retirement system. First, it examine major trends in the U.S. system in terms of coverage, assets, and the number of plans. Second, it takes a deep dive on the costs to workers and retirees of these plans and their investments. Third, it looks at the kind of investments these plans hold. Although this report is mostly focused on defined-contribution, or DC, plans, the plan concludes by examining defined-benefit, or DB, plans, which continue to contribute to millions of Americans' retirement security. Note that this report is limited to plans that are covered by Title I of the Employee Retirement Income Security Act of 1974, or ERISA, as these plans file the Form 5500 annually, providing a starting point for analysis.
Roth IRA Planning
When and for Whom are Roth Conversions Most Beneficial? A New Set of Guidelines, Cautions and Caveats.
Edward F. McQuarrie, Professor at Santa Clara University - Leavey School of Business
---
This paper re-examines the rationale for Roth conversions. While the benefits from a Roth conversion are often small and slow to arrive, a Roth conversion will almost always pay off if given enough time, i.e., for life spans that extend past 90 and so long as annual distributions from converted amounts are not taken. Roth conversions work because of compounding, which requires the conversion to be left undisturbed for a long time. The paper elucidates the role played by the mathematics of compounding in underwriting the success of Roth conversions.
Practice Management
A Profound Opportunity for Advisors
John Manganaro, Managing Editor of planadviser.com
---
A new survey report notes that women control a third of total U.S. household financial assets today — more than $10 trillion — and as much as $30 trillion more is expected to shift into the hands of U.S. women over the next five years.
Women and Wealth Insight Research
---
U.S. Bank's latest research shows that women — particularly younger women — are taking control of more of the financial decisions for their families, associate financial planning with feelings of confidence, joy, and excitement, and are confident they will be able to retire when they're ready.
ASSUMED FEDERAL RATES (AFRs)
§7520 Rate for June is: 3.6%
Break down: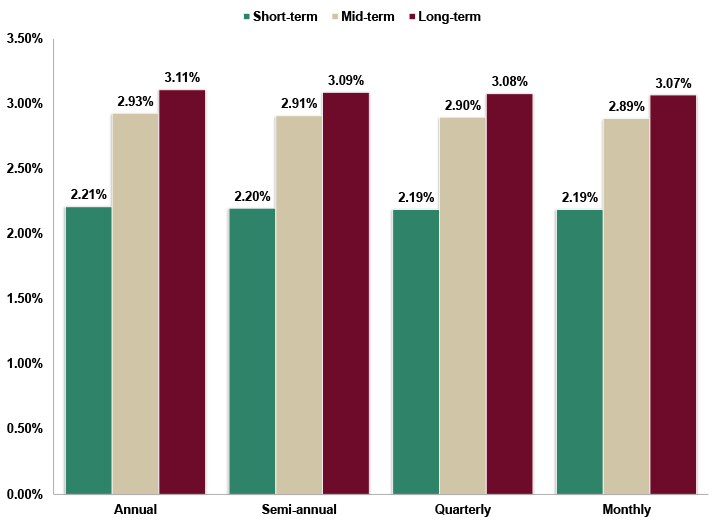 FINANCIAL FACTS OF THE MONTH
Big Change
Source: U.S. Department of Labor
Inflation, using the "Consumer Price Index" as the measurement, was up +8.5% for the 1-year ending 3/31/2022. That's more inflation than the United States experienced over the 4 years of 2017-2020 when the CPI advanced +7.9% over the entire 4 years.
Can You Afford It Now?
Source: Society of Actuaries 2021 Retirement Risk Survey
24% of 1,168 American retirees surveyed in June 2021 indicated that they had to pay for major home repairs during retirement.
High, Low
Source: U.S. Bureau of Labor Statistics
For the 9 years from 1973-1981, inflation (using the "Consumer Price Index") averaged +9.2% per year. For the 9 years from 2012 to 2020, inflation averaged +1.6% per year.
Stocks
Source: Siblis Research
From 12/31/2019 to 12/31/2021, the value of all US individual stocks increased by $19.5 trillion (+57%) to $53.4 trillion, before falling $5.1 trillion (10%) in the 1Q 2022 to $48.3 trillion.
RECOMMENDED READING
Win True: How You Win Matters On and Off the Bike
Scott Mercier, CFP®, CPWA® Head of Wealth Management & Author at Merrill Lynch and Laurena Mayne Davis, PhD in Technical Communication and Rhetoric, Department of English at Texas Tech University

Lying, bullying, and cheating are byproducts of the "win at all costs" mentality that has degraded the integrity of American culture. Win True is elite cyclist Scott Mercier's story of moral courage in the face of doping on the U.S. Postal Service Professional Cycling Team. We often hear about the consequences of making poor decisions, but Scott's story also highlights the consequences of doing the right thing. An inspiring antidote to "win at all costs," Win True shows that doing things the right way matters. How you win matters. Whether in sport, business, school, or relationships, Scott's life proves there always is a choice.
ADVISOR TOOLS
2022 Federal Income Tax Guide
Our Tax Guide contains tax information such as:
Individual income tax rates
Estates and trusts tax rates
Roth IRA contribution limits and much more...
Download the Tax Guide below:
2022 Social Security & Medicare Reference Guide
Our Reference Guide contains information such as:
Social Security income limits
Medicare Parts A-D deductibles and premiums
Medicare surtaxes and much more...
Download the Reference Guide below:
Financial / Insurance Calculators & Websites
An extensive list of online calculators and informational websites.
REQUIREMENT UPDATES
State Updates
View updates by state, CE requirements and more by clicking on the link below.
FEATURED COURSE
NAIC 4-Hour Long-Term Care Insurance
| | |
| --- | --- |
| | This course has been developed to meet the requirement that all agents selling, soliciting or negotiating long-term care insurance, whether or not partnership policies are sold, must complete an on-going four (4) hour training program every two years income, the probabilities used in distribution analysis, safe withdrawal rates, risk management, asset allocation, portfolio volatility, cash flow strategies; reverse mortgages, how to use tax-advantaged life insurance products, life settlements, needs for long-term care insurance and uses of annuities, especially Immediate Annuities. The answers to these questions require careful study, and nowhere else will you find the study aids you need presented as effectively as they are in this book. |
Complete your NAIC 4-hour Long-Term Care Insurance CE requirement quickly and easily. The "NAIC 4-Hour Long-Term Care Insurance" online course allows for convenient access to course material and includes: self-paced courses; unlimited retakes of review questions and final examination; instant grading; course material accessible for up to one year from date of purchase; and excellent customer support.
Price starts at only $13.95.
B.E.S.T. CE PROGRAMS
Online CE Courses
At B.E.S.T. we provide you with a lot of CE credit. Courses are cost-effective, updated annually and nationally approved for state insurance and professional designation credits (CFP® & IWI®). Our CE courses are specifically designed for quick completion and include:
Self-paced courses
Unlimited retakes of review questions and final examinations
Instant grading
Course material accessible for up to six (6) months from date of purchase
Excellent customer support team
NAIC 4-Hour LTC Insurance Virtual Super CE
Date: Tuesday, June 21, 2022
Time: 3:00pm - 4:15pm Eastern Time
Live Webinar Presentation: Funding Long Term Care
Self-Study Course: NAIC 4-Hour Long-Term Care Insurance
Starting at only $35.00, you can earn 4 CE credit hours of Long-Term Care (LTC) Insurance, 4 CE credit hours of CFP® and 4 CE credit hours of IWI® (CIMA® / CPWA® / RMA®). (Advisors in the states of Colorado and Indiana may receive 5 CE credit hours of LTC.)
Advisors are provided with:
Study material, a 1.25 hour live webinar, presentation handouts, and a 25-question online exam in most states, EXCEPT: AR, ID, LA, ME, MI, MT, ND, OH, OK, PA, TN, and TX, which require a 40 question or more exam (varies per state). (Not approved for state insurance in: CA, CO, FL, HI, IN, MA, MN, NY, SC, VA, WA and WI.)
Up to 5 CE credit hours of State Insurance CE credit (varies by state)
4 CE credit hours of CFP®
4 CE credit hours of & IWI®

Cost is $35.00 per event plus state insurance filing fees when applicable
If you are unable to attend the live webinar presentation, you may view a recording of the webinar or credit may be transferred to the next available live webinar. (No credit for live or recorded for webinars.) (NOTE: A $10.00 cancellation fee will apply for all refunds requested.)
Includes certificate for CFP® & IWI® and other professional designations
CFP® & IWI® Ethics CE 2-hour Live Webinar
"Ethics CE: CFP Board's Revised Code and Standards: Ethics for CFP Professionals"

(CFP® Course#: 277681 | IWI® Course#: 21BEST011)
Earn two (2) credit hours of CFP® and / or IWI® Ethics CE with NO EXAM!
("Investments & Wealth Institute® has accepted this CFP Board approved Ethics webinar for 2 hours of CE credit towards the IWI® certifications.")
WEBINAR DOES NOT INCLUDE STATE INSURANCE CREDIT!
*PAYMENT OPTIONS:
CFP® ONLY license: $49.00
IWI® ONLY license: $49.00
CFP® w/ IWI® licenses: $49.00 plus an additional fee of $25.00
NOTE: Attendees MUST participate in all exercises during the webinar. Credit received for attendee time logged and participation, NO EXAM at end of webinar. (A $10.00 cancellation fee will apply for all refunds requested.)
Self-Study CE Course List
As a top-notch continuing education provider we:
Deliver CE to financial and insurance advisors
Offer up‑to‑date and industry pertinent CE courses that maximize credits
Provide ClearCert certified long-term care and annuity training CE courses
Supply CE courses that are approved in all 50 states and the
District of Columbia
DISCLAIMER
Reproductions of our Advisor News Insight newsletter are prohibited unless you have received prior authorization from Broker Educational Sales & Training, Inc. (B.E.S.T.), but you are free to email this copy (in its entirety) to colleagues.

This newsletter may not be posted to any website without written consent.

This newsletter is a digest of information published by a variety of web-based sources and is published as a service to our users. B.E.S.T. is not the author of the material unless specifically noted.

Articles are copyrighted to their publishers. All links were tested before this newsletter was emailed to ensure that they are still functional, but publishers move and/or delete articles. Therefore, we cannot guarantee that the links provided will remain operational.

B.E.S.T. does not endorse and disclaims any and all responsibility or liability for the accuracy, content, completeness, legality, or reliability of the material linked to in this newsletter. Reliance on this material should only be undertaken after an independent review of its accuracy, completeness, efficacy, and timeliness. Opinions expressed are those of the author of the article and do not necessarily reflect the positions of B.E.S.T.
THIS NEWSLETTER IS PROVIDED FOR
INFORMATIONAL PURPOSES ONLY AND DOES NOT
CONSTITUTE INVESTMENT, TAX, ACCOUNTING OR LEGAL ADVICE.
INFORMATION
© 1986 - 2022 Broker Educational Sales & Training, Inc. All Rights Reserved.

7137 Congress Street, New Port Richey, FL 34653

Hours of Operation: Monday - Friday, 8:30AM to 5:00PM Eastern Time.
SERVICES
UNSUBSCRIBE* | ABOUT B.E.S.T. | CONTACT US | PRIVACY POLICY | REFUND POLICY
*Unsubscribing? Please allow one (1) business days for removal.
Ensure newsletter delivery to your inbox by adding newsletter-owner@best-ce.com to your address book.