Advisor News Insight
EVENTS | NEWS | AFRs | FACTS |

TOOLS | REQUIREMENTS | FEATURED | BEST CE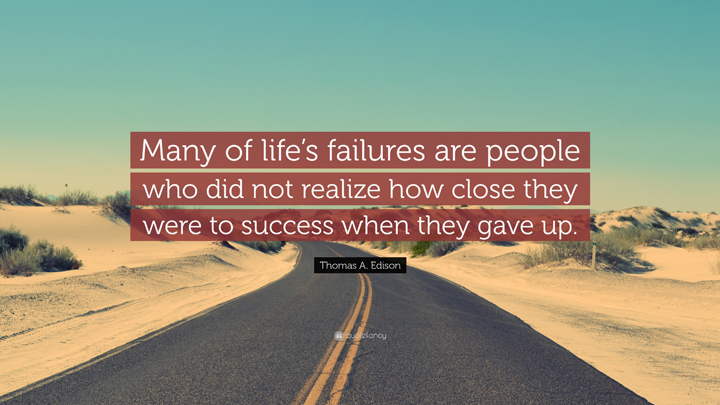 B.E.S.T. UPCOMING CE EVENTS
Virtual Super CE Event
Date / Time: Thursday, March 24, 2022 / 3:00pm - 4:30pm Eastern Time
Live Webinar Presentation: IRA Planning
Self-Study Course: The Advisors Guide to IRAs
Earn up to the maximum amount of CE credit hours of state insurance (approved by your state). CFP® & IWI® (CIMA® / CPWA® / RMA®) professionals may earn 10 CFP® and / or 5 IWI® CE hours of credit. This monthly program includes a live webinar presentation, a self-study course and an online examination.
2-Hour CFP® / IWI® Ethics CE Webinar
Date / Time: Wednesday, March 16, 2022 / 2:00pm - 4:00pm Eastern Time
Earn 2 CE credit hours of CFP® and IWI® (CIMA® / CPWA® / RMA®) Ethics CE with NO exam! (no state insurance credit)
INDUSTRY NEWS
Annuity Planning
How Competitive Are Income Annuity Providers
Over Time
Distributed by CANNEX Financial Exchanges Limited
---
Can annuity buyers rely on an insurance company with competitive rates to stay competitive? Or even be competitive across different ages? This brief highlights key findings of a study performed to examine how income annuity (single premium immediate annuity, or SPIA) rates have changed for a collection of insurance companies over time.
Charitable Giving
Changes to DAF Rules Reintroduced on Capital Hill
Vaughn E. James Judge Robert H. Bean Professor of Law, 2001
---
Congressional representatives had introduced companion legislation that would set timelines on when donations to donor-advised funds (DAFs) would have to be distributed to working charities. The legislation would create two new types of DAFs:
15-year DAFs would allow donors to receive upfront tax benefits as they do under current law but only if funds are distributed within 15 years of the donation.
50-year DAFs would allow donors to elect an "aligned benefit rule," continuing to receive capital gains and estate tax benefits upon donations but not the income tax deduction until all donated funds are distributed to charity. All funds would be required to be distributed to charities no later than 50 years after their donation.
Fidelity Charitable Donors Grant a Record $10 Billion in 2021 — a 41% Increase from Pre-pandemic Giving
Prepared and distributed by FIDELITY Charitable®
---
Fidelity Charitable, an independent public charity and the nation's largest grantmaker, set records in 2021 for number of donor-recommended grants, charities supported, and grant dollars distributed, according to its 2022 Giving Report. Donors recommended a record $10.3 billion in grants, 41% more dollars than pre-pandemic giving in 2019. The 2.2 million individual grants went to 187,000 organizations large and small, reaching local, national, and international groups.
Health Savings Account (HSA) Planning
Making a One-Time Transfer from an IRA to an HSA
Stacy Mendenhall, Marketing & Communications Manager at TRI-AD
---
A qualified HSA funding distribution (QHFD) allows for the transfer of funds from an IRA to an HSA. The rollover is tax-free. Moving funds from an IRA to an HSA may have more tax advantages than saving in an IRA alone.
IRA Planning
IRS Minimum Distribution Proposal Baffles Financial Advisors
---
The new IRS proposal backtracks on earlier guidance the agency issued, and then corrected last year, detailing how long certain retirement plan beneficiaries would have to clear out the savings they inherited. The back-and-forth nature of rule is raising alarms among financial advisers who say they don't know what to tell their clients about inherited accounts anymore. The proposed rule will require annual RMDs for inherited IRAs if the deceased IRA owner had died after taking his/her RMDs.
Required Minimum Distributions [REG. 105954-20]
---
The US Treasury Department and the IRS have released proposed regulations on required minimum distributions from retirement plans.
IRA Trusts Should Be Irrevocable
Seymour Goldberg, CPA MBA, JD | Goldberg & Goldberg, PC | Melville, NY
---
IRA owners with large accounts may name an IRA trust as the beneficiary of their IRA accounts for estate planning and asset protection advantages. However, naming a revocable trust as the IRA beneficiary could pose potential dangers. In Commerce Bank N.A. v. Bolander, a Kansas Appeals court ruled that an IRA owner's accounts that were payable to a revocable trust "were vulnerable to creditors of the deceased IRA owner if the probate estate assets were inadequate to satisfy valid claims." For this reason—and others—it is worthwhile to make IRA trusts irrevocable in order to place a safeguard from creditors.
New IRS Rules Help Young IRA Owners
Natalie B. Choate is retired of counsel in Nutter's Private Client Department
---
IRS Notice 2022 6, issued in January 2022, has dramatically improved the ability of IRA owners under age 59 and a half to withdraw penalty-free money from their accounts using a "series of substantially equal periodic payments," or SOSEPP. Though new longer life expectancies slightly reduce the maximum initial payment under a SOSEPP, a substantial increase in the permitted interest-rate assumption (to 5%) significantly increases it.
Rolling Over Last Year's IRA Distribution
Sarah Brenner, JD Director of Retirement Education at Ed Slott and Company, LLC.
---
The rollover rules can be especially challenging at the end of the calendar year. If you took a distribution from your IRA at end of 2021 and are considering a rollover in 2022, here is what you need to know.
Life Insurance Planning
How Life Insurers Can Provide Differentiated Retirement Benefits
---
Ernst & Young (EY) researchers estimate that by 2030, there will be a $240 trillion retirement savings gap and a $160 trillion protection gap. Insurers are uniquely positioned to address these gaps with products that offer legacy protection, tax-deferred savings growth and guaranteed income for life.
Medicare Planning
Your Clients' Medicare Costs—Look Beyond the Premiums
Mark Miller, Journalist, Podcaster and Author
---
Health care is one of the largest budget items for most retirees. A good portion of that expense will be Medicare premiums—but that's a steady and relatively predictable cost. A significant portion will be uneven, difficult-to-predict out-of-pocket spending—and here, financial planners can play an important role helping clients, especially when they first sign up for Medicare. The most important choice your clients make at that point is between traditional fee-for-service Medicare or Medicare Advantage, the managed care alternative offered by commercial insurance companies.
Retirement Planning
American Views on Defined Contribution Plan Savings, 2021
Prepared and distributed by the Investment Company Institute
---
This survey by the Investment Company Institute (ICI) polled respondents about their views on Defined Contribution (DC) retirement account saving and their confidence in 401(k) and other DC plan accounts. Survey responses indicated that Americans value the discipline and investment opportunity that 401(k) plans represent and that individuals were largely opposed to changing the tax preferences or investment control in those accounts.
Documentary Explores the World of Retirement Planning
---
Filmmaker Doug Orchard reminds us in "The Baby Boomer Dilemma: An Exposé on America's Retirement Experiment," that there are no easy solutions for Social Security, which economists predict will deplete its trust fund reserves around 2034.
Social Security Planning
How to Show Couples the Hazards of Claiming Social Security Early
Ginger Szala, Executive Managing Editor of Investment Advisor Magazine
---
Since the elimination of file-and-suspend, a split Social Security claiming strategy is risky and doesn't pay off for most couples. Claiming at 62 is inadvisable unless it's necessary. Advisors need to understand Social Security claiming on several levels to find the best scenario for their clients.
Why Claiming Social Security at 64 or 57 Could Be a Big Mistake
Michael Finke is a Professor and Frank M. Engle Chair of Economic Security at the American College of
Financial Services
---
The bonus retirees get from waiting to claim Social Security income benefits increases in two steps. These steps are a shortcut that results in differences as high as $10,000 in the incremental value of waiting an additional year to reach each new step. Claiming before the valuable step-years can be a costly mistake. Workers who claim at full retirement age lose a significant amount of wealth by not taking advantage of the most valuable 8% one-year step increase.
Practice Management
FINRA Lays Out Reg. BI, Form CRS Shortcomings
and Success
---
In the first full year with the rules, the regulator found multiple areas where firms are missing the mark. A new FINRA analysis finds that the first full year of Reg. BI and Form CRS compliance was rife with instances of poorly written supervisory procedures, inadequate staff training and conflict of interest red flags.
ASSUMED FEDERAL RATES (AFRs)
§7520 Rate for March is: 2.0%
Break down: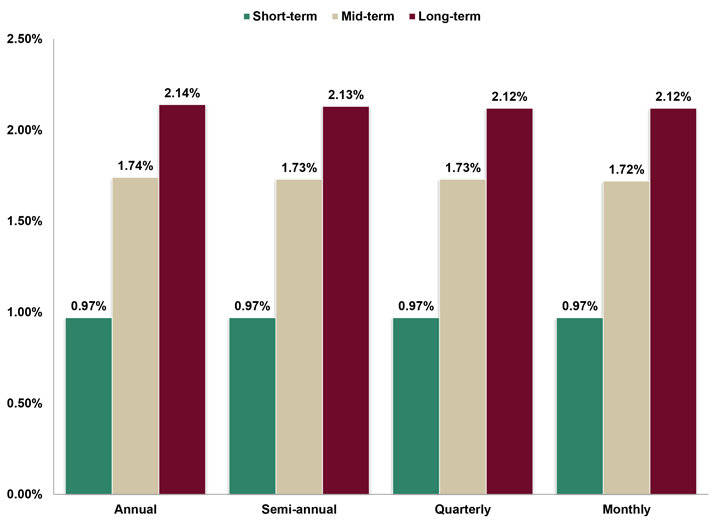 FINANCIAL FACTS OF THE MONTH
A Million Less
Source: National Student Clearinghouse Research Center™
In the fall of 2019 (pre-pandemic), 15.47 million undergraduates were enrolled in college. In the fall of 2021, 14.44 million undergraduates were enrolled.
Bears Too
Source: BTN Research
In addition to stock "corrections," the S&P 500 has suffered 7 "bears" in the last 50 years, i.e., declines of at least 20% from a previous closing high. The last S&P 500 "bear" was a 33.9% fall between 2/19/2020 and 3/23/2020, i.e., early during the global pandemic.
Declines Happen
Source: BTN Research
When the S&P 500 closed at 4327 on Thursday 1/27/2022, the stock index was down 9.7% from an all-time closing high of 4793 set just a month ago on 12/29/2021. A decline of 10% would be the index's 21st tumble of at least 10% (but less than 20%) in the last 50 years but would be its 6th since 2015. Declines of at least 10% but less than 20% from a previous closing high are called "corrections."
Legal Exclusion
Source: Congressional Budget Office (CBO)
Employees that obtain health insurance coverage through their employer do not pay federal income taxes (or payroll taxes) on the economic benefit of that part of their health insurance that is paid for by the employer. The exclusion from taxation of this economic benefit saves US taxpayers $280 billion a year, the largest tax expenditure in the US tax code.
Oil Usage
Source: U.S. Energy Information Administration (EIA)
The government predicted on 1/11/2022 that US oil production of crude oil will reach 12.4 million barrels a day in 2023, setting an all-time record high. US oil production was 11.8 million barrels a day as of the final week of calendar year 2021, the highest level achieved last year.
Pay Nothing
Source: Internal Revenue Service (IRS)
32% of the 148.2 million tax returns that were filed for tax year 2019 (the latest year for which data has been released) did not pay any federal income tax, a total of 46.7 million tax returns.
Top Ten and Everyone Else
Source: IRS
The top 10% of US taxpayers in tax year 2019 made at least $154,589 of adjusted gross income (AGI), received 47% of all AGI nationwide and paid 71% of all federal income tax (FIT) collected for the 2019 tax year. The bottom 90% of US taxpayers in tax year 2019 made less than $154,589 of AGI, received 53% of all AGI nationwide and paid 29% of all FIT collected for the 2019 tax year.
ADVISOR TOOLS
2022 Federal Income Tax Guide
Our Tax Guide contains tax information such as:
Individual income tax rates
Estates and trusts tax rates
Roth IRA contribution limits and much more...
Download the Tax Guide below:
2022 Social Security & Medicare Reference Guide
Our Reference Guide contains information such as:
Social Security income limits
Medicare Parts A-D deductibles and premiums
Medicare surtaxes and much more...
Download the Reference Guide below:
Financial/Insurance Calculators & Websites
An extensive list of online calculators and informational websites.
REQUIREMENT UPDATES
State Updates
View updates by state, CE requirements and more by clicking on the link below.
FEATURED COURSE
The Advisor's Guide to IRAs
According to the Investment Company Institute (ICI), as of the fourth quarter of 2019, IRAs have become the #1 retirement asset with $11.2 trillion of the overall $32.3 trillion in retirement savings (34%). For many Advisors, IRAs have become a major asset in their book of business. It is your fiduciary responsibility to become an IRA expert.

In order to assist you in becoming an IRA expert, this course has been developed to provide you with the most up-to-date information to assist your clients in contributing to an IRA, rolling over funds to an IRA, managing the IRA, and distributing IRA assets, as required by various sections in the Internal Revenue Code.
B.E.S.T. CE PROGRAMS
Online CE Courses
At BEST we provide you with a lot of CE credit. Courses are cost-effective, updated annually and nationally approved for state insurance and professional designation credits (CFP®, CIMA®, CPWA®, and RMA®). Our CE courses are specifically designed for quick completion and include:
Self-paced courses
Unlimited retakes of review questions and final examinations
Instant grading
Course material accessible for up to six (6) months from date of purchase
Excellent customer support team
Virtual Super CE Events
We provide advisors with:
Study material, a 1.5 hour live webinar (review of study material) and a 50-question electronic exam (amount of questions vary by state)
Up to 24 CE credit hours of State Insurance CE credit (varies by state)
10 CE credit hours of CFP®
5 CE credit hours of CIMA®, CPWA® and RMA®

Cost is $74.95 per event plus state insurance filing fees when applicable
If you are unable to attend the live webinar, you may view a recording of the webinar
or credit may be transferred to the next available live webinar. (NOTE: A $20.00 cancellation fee will apply for all refunds requested.)
Includes certificate for CFP®, CIMA®, CPWA®, RMA® and other professional designations
CFP/CIMA/CPWA/RMA Ethics CE 2-hour Live Webinar
"Ethics CE: CFP Board's Revised Code and Standards: Ethics for CFP Professionals"
(CFP® Course#: 277681 | CIMA® / CPWA® / RMA® Course#: 21BEST011)
Earn two (2) credit hours of CFP® and / or CIMA®, CPWA®, and RMA® Ethics CE with
NO EXAM!
("Investments & Wealth Institute® has accepted this CFP Board approved Ethics webinar for 2 hours of CE credit towards the CIMA®, CPWA® and RMA® certifications.")
WEBINAR DOES NOT INCLUDE STATE INSURANCE CREDIT!
*PAYMENT OPTIONS:
CFP® ONLY license: $49.00
CIMA®, CPWA® AND RMA® ONLY license: $49.00
CFP® WITH CIMA®, CPWA® AND RMA® licenses: $49.00 plus an additional fee of $25.00
NOTE: Attendees MUST participate in all exercises during the webinar. Credit received for attendee time logged and participation, NO EXAM at end of webinar. (A $10.00 cancellation fee will apply for all refunds requested.)
Self-Study CE Course List
As a top-notch continuing education provider we:
Deliver CE to financial and insurance advisors
Offer up‑to‑date and industry pertinent CE courses that maximize credits
Provide ClearCert certified long-term care and annuity training CE courses
Supply CE courses that are approved in all 50 states and the
District of Columbia
DISCLAIMER
Reproductions of our Advisor News Insight newsletter are prohibited unless you have received prior authorization from Broker Educational Sales & Training, Inc. (BEST), but you are free to email this copy (in its entirety) to colleagues.
This newsletter may not be posted to any website without written consent.
This newsletter is a digest of information published by a variety of web-based sources and is published as a service to our users. BEST is not the author of the material unless specifically noted.
Articles are copyrighted to their publishers. All links were tested before this newsletter was emailed to ensure that they are still functional, but publishers move and/or delete articles. Therefore, we cannot guarantee that the links provided will remain operational.
BEST does not endorse and disclaims any and all responsibility or liability for the accuracy, content, completeness, legality, or reliability of the material linked to in this newsletter. Reliance on this material should only be undertaken after an independent review of its accuracy, completeness, efficacy, and timeliness. Opinions expressed are those of the author of the article and do not necessarily reflect the positions of BEST.
THIS NEWSLETTER IS PROVIDED FOR
INFORMATIONAL PURPOSES ONLY AND DOES NOT
CONSTITUTE INVESTMENT, TAX, ACCOUNTING OR LEGAL ADVICE.
INFORMATION
© 1986 - 2022 Broker Educational Sales & Training, Inc. All Rights Reserved.

7137 Congress Street, New Port Richey, FL 34653

Hours of Operation: Monday - Friday, 8:30AM to 5:00PM Eastern Time
SERVICES
UNSUBSCRIBE* | ABOUT BEST | CONTACT US | PRIVACY POLICY | REFUND POLICY
*Unsubscribing? Please allow one (1) business days for removal.
Ensure newsletter delivery to your inbox by adding newsletter-owner@best-ce.com to your address book.