Advisor News Insight
AFRs | FACTS | TOOLS | REQUIREMENTS | BEST CE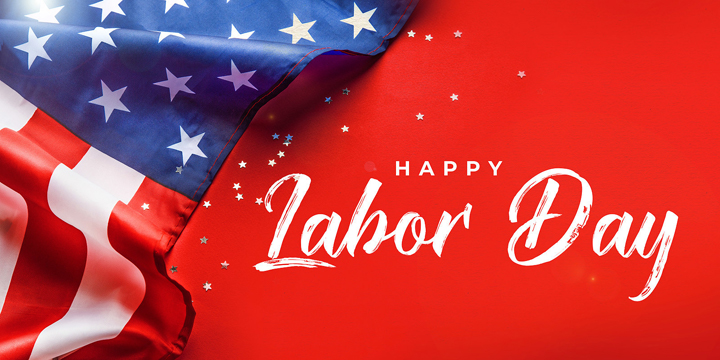 INDUSTRY NEWS
IRA Planning
IRA Trustees Wipe Out an Inherited IRA — Their Own
By Ed Slott, President of Ed Slott and Company LLC.
---
A lifetime of accumulation and growth goes up in smoke because the beneficiaries don't know the IRA trust tax rules. Advisers can help their clients avoid such colossal blunders.
Retirement Planning
Guaranteed Income: A License to Spend
By David Blanchett, Head of Retirement Research, DC Solutions at QMA LLC. and Michael S. Finke, Professor and Frank M. Engel Chair of Economic Security at The American College.
---
This study explores how the composition of retirement assets is related to retirement spending and find that retirees who hold a higher percentage of their wealth in guaranteed income spend more than retirees whose wealth consists primarily of non-annuitized assets. Marginal estimates suggest that investment assets generate about half of the amount of additional spending as an equal amount of wealth held in guaranteed income.
Making Sense of the 401(k) Multiple Plan Limits
By Ed Slott, President of Ed Slott and Company LLC.
---
There are actually two different contribution limits – the "deferral limit" and the "overall limit." This makes things very confusing, especially if you're in multiple plans at the same time or you change jobs in the middle of the year.
Present Law and Background Relating to Retirement Plans
---
The Joint Committee on Taxation has released its publication, "Present Law and Background Relating to Retirement Plans," on July 26, 2021.
Social Security Planning
Social Security: The Windfall Elimination Provision (WEP)
---
This Congressional Research Service (CRS) Report explains how the windfall elimination provision works, who it affects, and describes legislative proposals to eliminate or modify it. Updated July 26, 2021.
Tax Planning
COVID-19 Tax Relief Added to Increasing Share of Households Paying No Income Tax
By Garrett Watson, Senior Policy Analyst at Tax Foundation.
---
The Tax Policy Center (TPC) released estimates on the portion of households with no federal income tax liability, finding that in 2020, about 60.6 percent of households did not pay income tax, up from 43.6 percent of households in 2019. Much of the 2020 increase was due to pandemic-related factors.
FACT SHEET: The Build Back Better Agenda Will Provide Greater Tax Fairness for Small Businesses
---
A White House fact sheet outlines President Biden's tax proposals which include raising the corporate income tax rate, implementing a minimum tax on corporate book income, and permanently extending the expanded child tax credit, among other measures.
Substantially Equal Periodic Payments
---
IRS updates FAQs for substantial Equal Periodic Payments. This page from the IRS website answers questions about the exception to tax under Code section 72(t).
Practice Management
Representative Barred from FINRA for Cheating on CE
By Jacqueline Sergeant, Communications and Multimedia Professional at Financial Advisor.
---
According to a recent FINRA disciplinary actions notice, a registered representative from Montpelier Virginia was barred from any FINRA member in all capacities for using an "imposter" to take his continuing education courses for him. While leniency was requested, FINRA confirmed that the "standard sanction for using an impostor in the Regulatory Element is a bar."
Three Must-Have Components to a Sustainable Referral Process
By Michelle R. Donovan, Referral Coach and Business Consultant at Productivity Uncorked.
---
How long have you been searching for the silver bullet of referrals? You're not alone. Financial advisors have been searching for decades. I've been coaching on the topic of referrals for nearly 20 years.
Everyone has an opinion on everything, including referrals. Unsurprisingly, there is no silver bullet, and you will discover some methods are ineffective.
What I've realized is that advisors want a referral process that works and is comfortable, sustainable and repeatable. Facing off with clients at the end of a review meeting with a referral request makes everyone squirm.
Young Financial Advisors Need a Niche
By Kristen Luke, Founder of Kaleido Creative Studio.
---
Niche marketing is the path to success for younger advisors, who can naturally develop marketing strategies based on sharing their expertise. Firm owners should coach their younger advisors and, in the process, groom the next generation of leaders.
ASSUMED FEDERAL RATES (AFRs)
§7520 Rate for September is: 1.0%
Break down: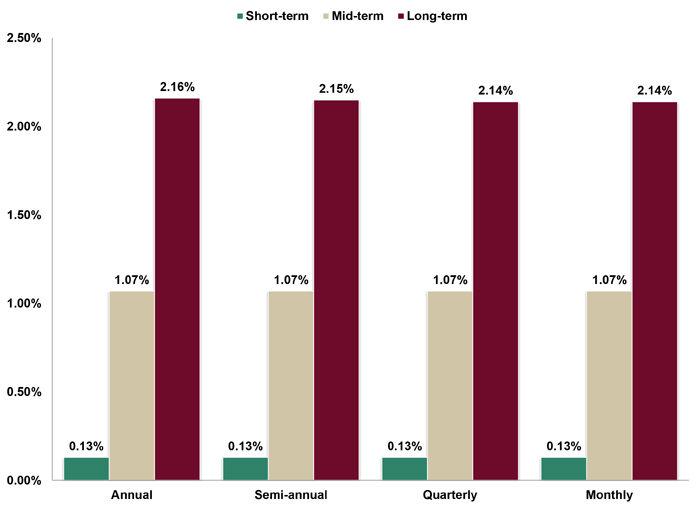 FINANCIAL FACTS OF THE MONTH
Are You Wealthy?
Source: Charles Schwab Corporation. Charles Schwab 2021 Modern Wealth Survey.
---
The average response from 1,000 Americans surveyed in the first half of 2021 is that it takes a net worth of $1.9 million in order to be considered "wealthy" in the United States today.
Death
Source: NBC News, Meet the Press: First Read
---
The first American death from the COVID-19 pandemic occurred on 2/06/20. As of 9am ET on 8/06/21, i.e., 18 months later, 619,158 Americans had died from the pandemic, an average of 7,938 deaths per week. 3,273 Americans died of COVID-19 in the last week.
Happened Earlier than Expected
Source: Schwartz Center for Economic Policy Analysis
---
Between March 2020 (i.e., the beginning of the global pandemic) and June 2021, 1.7 million more Americans retired from the workforce than would have normally retired if historical trends had continued.
Largest Drop Since World War II
Source: Centers for Disease Control and Prevention (CDC)
---
The combination of hundreds of thousands of deaths due to the spread of COVID-19, opioid overdoses and a surge in murders in the US in 2020 saw the country's average life expectancy drop 1.5 years to 77.3 years in 2020, the largest such drop since World War II.
Living Long
Source: CDC
---
US life expectancy at birth was 60.8 years in 1921. US life expectancy at birth was 77.8 years in 2021. Thus, life expectancy has increased by a year every 6 years over the last century.
Not Just Kids
Source: Federal Reserve Bank of New York
---
19% of Americans that have outstanding student loan debt from college are over age 50, i.e., 8.7 million borrowers out of 44.7 million total borrowers.
Only Once
Source: US Department of Labor
---
Inflation, using the "Consumer Price Index" (CPI) as the measurement, was up +5.4% on a trailing 1-year basis as of 6/30/21. In the last 30 years, there was only 1 month when trailing 1-year inflation was greater than +5.4%. Inflation was up +5.6% for the 1-year ending 7/31/08.
Stocks and Politics
Source: BTN Research
---
In the last 60 years (1961-2020), the S&P 500 has been up +17.5% per year (total return) under a Democratic President and a Republican-led Congress, nearly 4 times the +4.5% annual return achieved under a Republican President and a Congress controlled by the Democrats. The stock index gained +11.8% per year when the White House and Congress were controlled by the same political party, as is the present situation in Washington in 2021. When the House and the Senate were controlled by different parties (regardless of which party is in the White House), the S&P 500 has been up +11.3% per year.
That Would Be Nice
Source: Mary Johnson, The Senior Citizens League
---
Social Security retirement benefits are projected to increase +5.3% in 2022, a "cost of living adjustment" (COLA) that would be its largest since 2009. The actual COLA bump will be announced in October 2021 by the Social Security Administration.
Taxing and Spending
Source: Congressional Budget Office (CBO)
---
The Congressional Budget Office (CBO) forecasted on 7/01/21 that during fiscal year 2021, i.e., the 12 months ending 9/30/21, the US government will receive $3.8 trillion of tax revenue, spend $6.8 trillion, resulting in a $3.0 trillion fiscal year deficit. During the next 10 fiscal years, i.e., fiscal year 2022 through and including fiscal year 2031, the US government is projected to receive $51.3 trillion of tax revenue, spend $63.4 trillion, resulting in a $12.1 trillion deficit over the next decade.
The High Cost of Care
Source: Center for Retirement Research at Boston College
---
12% of US retirees, i.e., 1 out of 8, will spend at least 4 years in a nursing home.
ADVISOR TOOLS
2021 Federal Income Tax Guide
Our Tax Guide contains tax information such as:
Individual income tax rates
Estates and trusts tax rates
Roth IRA contribution limits and much more...
Download the Tax Guide below:
2021 Social Security & Medicare Reference Guide
Our Reference Guide contains information such as:
Social Security income limits
Medicare Parts A-D deductibles and premiums
Medicare surtaxes and much more...
Download the Reference Guide below:
Financial / Insurance Calculators & Websites
An extensive list of online calculators and informational websites.
REQUIREMENT UPDATES
View updates by state, CE requirements and more by clicking on the link below.
BEST CE PROGRAMS
Online CE Courses
At BEST we provide you with a lot of CE credit. Courses are cost-effective, updated annually and nationally approved for state insurance and professional designation credits (CFP, CIMA, CPWA and RMA). Our CE courses are specifically designed for quick completion and include:
Self-paced courses
Unlimited retakes of review questions and final examinations
Instant grading
Course material accessible for up to six (6) months from date of purchase
Excellent customer support team
CFP/CIMA/CPWA/RMA Ethics CE 2-Hour Live Webinar
"Ethics CE: CFP Board's Revised Code and Standards:
Ethics for CFP Professionals"
(CFP Course#: 277681 | CIMA/CPWA/RMA Course#: 21BEST011)
Earn two (2) credit hours of CFP and/or CIMA, CPWA and RMA Ethics CE with NO EXAM!
("Investments & Wealth Institute® has accepted this CFP Ethics webinar for 2 hours of CE credit towards the CIMA®, CPWA® and RMA® certifications.")
WEBINAR DOES NOT INCLUDE STATE INSURANCE CREDIT!
*PAYMENT OPTIONS:
CFP ONLY license: $49.00
CIMA, CPWA AND RMA ONLY license: $49.00
CFP WITH CIMA, CPWA AND RMA licenses: $49.00 plus an additional fee of $25.00
NOTE: Attendees MUST participate in all exercises and polling questions during the webinar. Credit received for attendee time logged and participation, NO EXAM at end of webinar. (A $10.00 cancellation fee will apply for all refunds requested.)
Self-Study CE Course List
As a top-notch continuing education provider we:
Deliver CE to financial and insurance advisors
Offer up‑to‑date and industry pertinent CE courses that maximize credits
Provide ClearCert certified long-term care and annuity training CE courses
Supply CE courses that are approved in all 50 states and the District of Columbia
DISCLAIMER
Reproductions of our Advisor News Insight newsletter are prohibited unless you have received prior authorization from Broker Educational Sales & Training, Inc. (BEST), but you are free to email this copy (in its entirety) to colleagues.

This newsletter may not be posted to any website without written consent.

This newsletter is a digest of information published by a variety of web-based sources and is published as a service to our users. BEST is not the author of the material unless specifically noted.

Articles are copyrighted to their publishers. All links were tested before this newsletter was emailed to ensure that they are still functional, but publishers move and/or delete articles. Therefore, we cannot guarantee that the links provided will remain operational.

BEST does not endorse and disclaims any and all responsibility or liability for the accuracy, content, completeness, legality, or reliability of the material linked to in this newsletter. Reliance on this material should only be undertaken after an independent review of its accuracy, completeness, efficacy, and timeliness. Opinions expressed are those of the author of the article and do not necessarily reflect the positions of BEST.
THIS NEWSLETTER IS PROVIDED FOR INFORMATIONAL PURPOSES ONLY AND
DOES NOT CONSTITUTE INVESTMENT, TAX, ACCOUNTING OR LEGAL ADVICE.
INFORMATION
© 1986 - 2021 Broker Educational Sales & Training, Inc. All Rights Reserved.

7137 Congress Street, New Port Richey, FL 34653

Hours of Operation: Monday - Friday, 8:30AM to 5:00PM Eastern Time Zone
SERVICES
UNSUBSCRIBE* | ABOUT BEST | CONTACT US | PRIVACY POLICY | REFUND POLICY
*Unsubscribing? Please allow one (1) business days for removal.
Ensure newsletter delivery to your inbox by adding newsletter-owner@best-ce.com to your address book.